***This giveaway is now closed.  Thank you to all who entered!***
I don't know about you, but spring always makes me feel so energized!  I want to exfoliate the winter off my skin, run until my legs no longer glow in the dark, and organize my house from top to bottom!
That's where Thirty-One comes in.
Thirty-One is a fabulous online boutique selling totes, storage solutions, handbags, and gifts.  If you're ever out and about and see someone carrying something that looks incredibly cute and functional–it probably came from Thirty-One.  Here is just a sampling of their extensive line of products: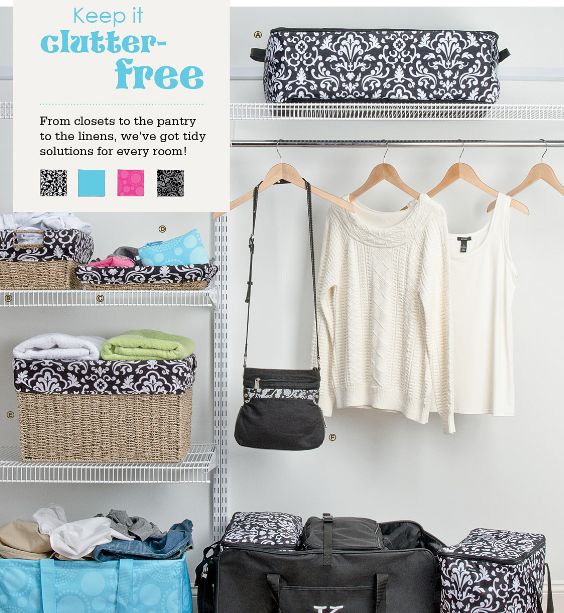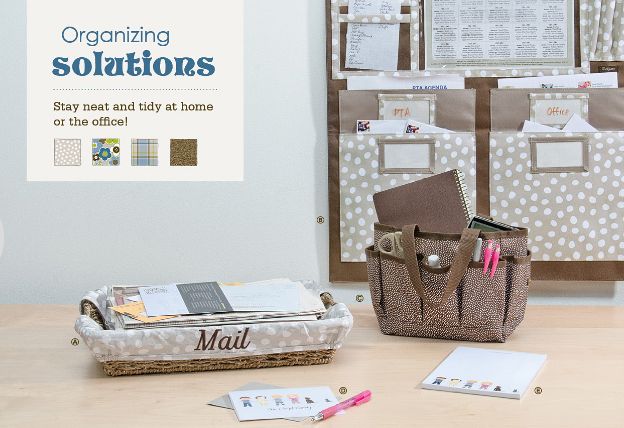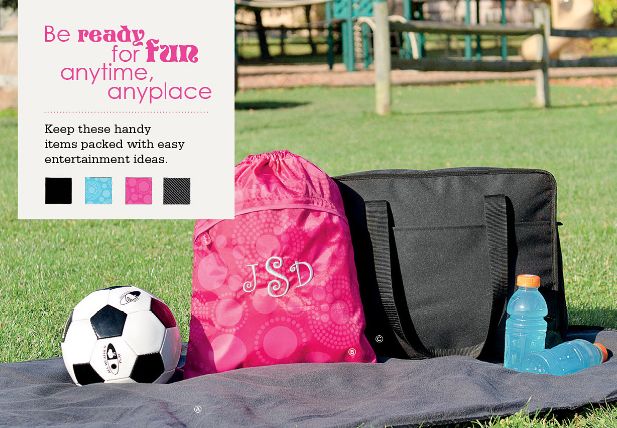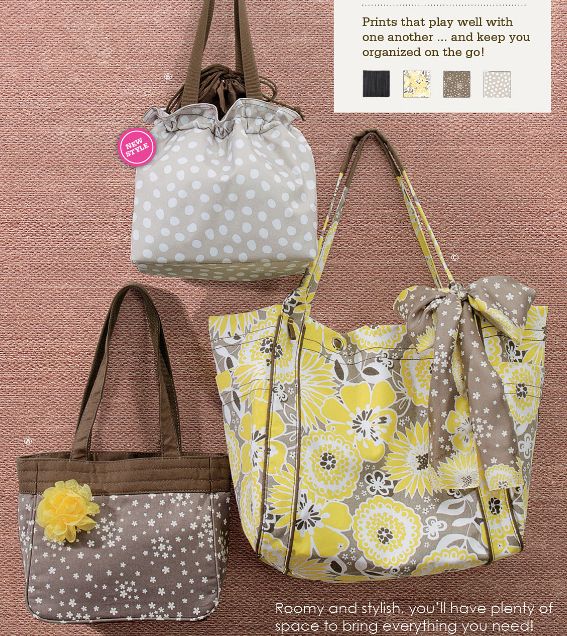 With so many fun items, colors and fabrics to choose from–plus the option to have your item personalized–there's something for everyone!  One of my favorite items is their Small Thermal Tote. I got it in the Apple Blossom print, had Kate's name embroidered across the front, and I use it to pack her lunches for daycare.  It's the cutest thing, the quality is fantastic, and I just love that it's personalized with her name!
Another favorite Thirty-One product of mine is the Organizing Utility Tote.  With seven outer pockets, it's works great as a diaper bag, overnight bag, beach bag, gym bag, car organizer, or to hold your cleaning supplies, knitting/sewing supplies–the possibilities are endless!
This week, one lucky All Things G&D reader will score their very own Thirty-One Organizing Utility Tote compliments of Lisa Harvey, an independent Thirty-One consultant! 
ENTRY RULES:
To enter this giveaway, check out Lisa's Thirty-One site and comment on this post telling me your favorite item by Saturday, April 7th at 11:59pm CDT.  You may enter up to 5 additional times by doing any of the following:
*Like 31 Gifts by Lisa Harvey on Facebook
*Like All Things G&D on Facebook
*Post a link to this giveaway on your Facebook page
*Post a link to this giveaway on Twitter
*Post a link to this giveaway on your blog
Leave separate comments letting me know which of the above you have done for each additional entry. Your comment(s) must include an email address to be eligible to win (either through your blogging ID or typed into your comment entry).
The winner will be chosen by random.org and announced on Sunday, April 8th.
Can't wait to get your Thirty-One fix?  Well you're in luck!  During the month of April Lisa is running an awesome special: Spend $31 and you can get any purse in the catalog for 50% off!  My pick is the Metro Retro–it's the perfect carry-all for mine and Kate's things when we're out running errands!
And the best part?  All Things G&D readers get FREE SHIPPING on orders of $50 or more, plus a chance at additional free products with your order!  Just place your order through Lisa's "G&D Online Blog Party" order link before April 27th and receive:
FREE Shipping on an order of $50 or more.
FREE Shipping and FREE gift on an order of $75 or more.
FREE Shipping, FREE Gift, and $20 in FREE spending on an order of $100 or more, or if you would like to host your own online show.
Now is the perfect time to freshen up your house (and your arm!) for spring–and Mother's Day is right around the corner!  What are you waiting for?  Go get your shop on!
PLEASE NOTE: When you place your order online through the G&D Online Blog Party order link, your order will not be shipped and your card will not be charged until Lisa closes the party on April 27th.  She will remove the shipping charges on your order at that time.  Orders will arrive approximately 7-10 days later.  If you need your item sooner you may order separately from the Blog Party, however you will not be eligible for free shipping or products.  Please email Lisa at lisaharvey31@comcast.net with any questions you have or to request your own copy of a catalog!