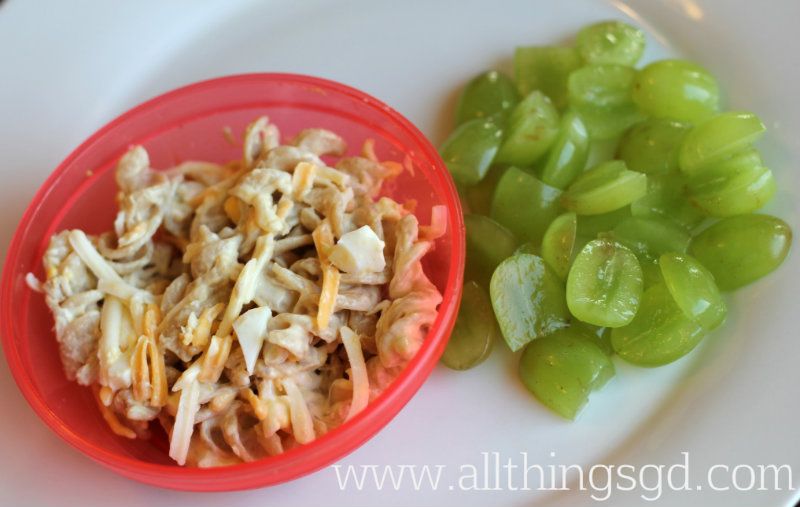 This week's featured lunch:
Protein-packed pasta salad
Grapes
This pasta salad has been a favorite in my family ever since I was a kid.  It's super easy to make and you can customize it to your family's tastes.  I make mine using whole wheat pasta spirals, hard-boiled egg, canned tuna, and cheese–lots of healthy protein!  (Hopefully one day I'll be able to incorporate some vegetables into the recipe–peas would be great–but for now this is how my family prefers it.)  Mix is all up with some mayonnaise and you've got yourself a great little lunch for your toddler!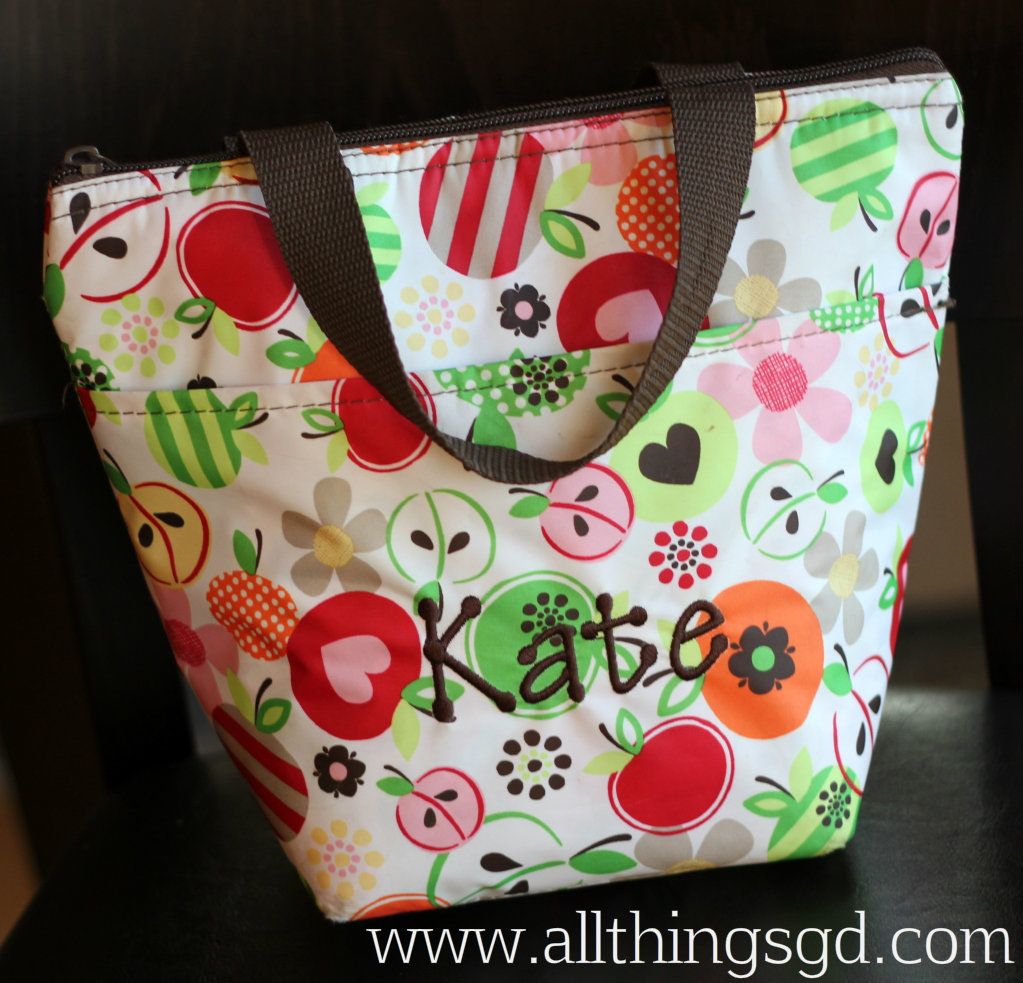 Want to see what's in my lunch bag?  Like All Things G&D on Facebook to find out!  I'm posting weekly pictures (and links to recipes) of lunches I pack for myself during the work week.  Yum!