Our 2012 Christmas decorations are up and brightening our house with lots of sparkle, tinsel, and cheer!  So far I've shown you our colorful Christmas tree, and throughout this week I'll be showing you the rest of our home's holiday color and sparkle – starting with our entryway!
Come on in for some holiday fun!
Guests are greeted with a DIY monogram "wreath" hanging on our front door, and the first sign of Christmas cheer indoors is a display of miniature ornaments hanging from the mirrors on our entryway wall!
A display of holiday ornaments hanging over mirrors greets guests in our entryway.
Ornament hanging over a mirror.
To the left of our entryway is our family room (more on that coming soon!) and to the right is the staircase that leads upstairs – the perfect spot for this year's holiday stockings since we don't have a fireplace: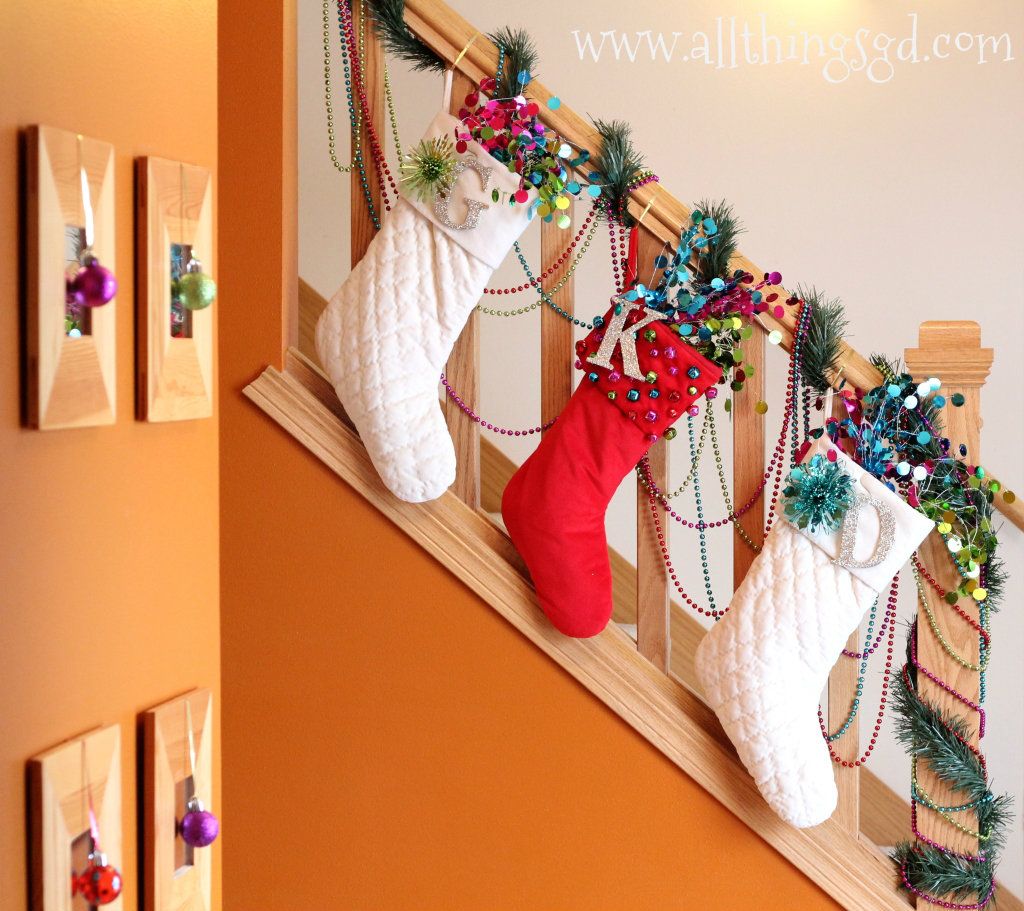 Our Colorful Christmas Stockings!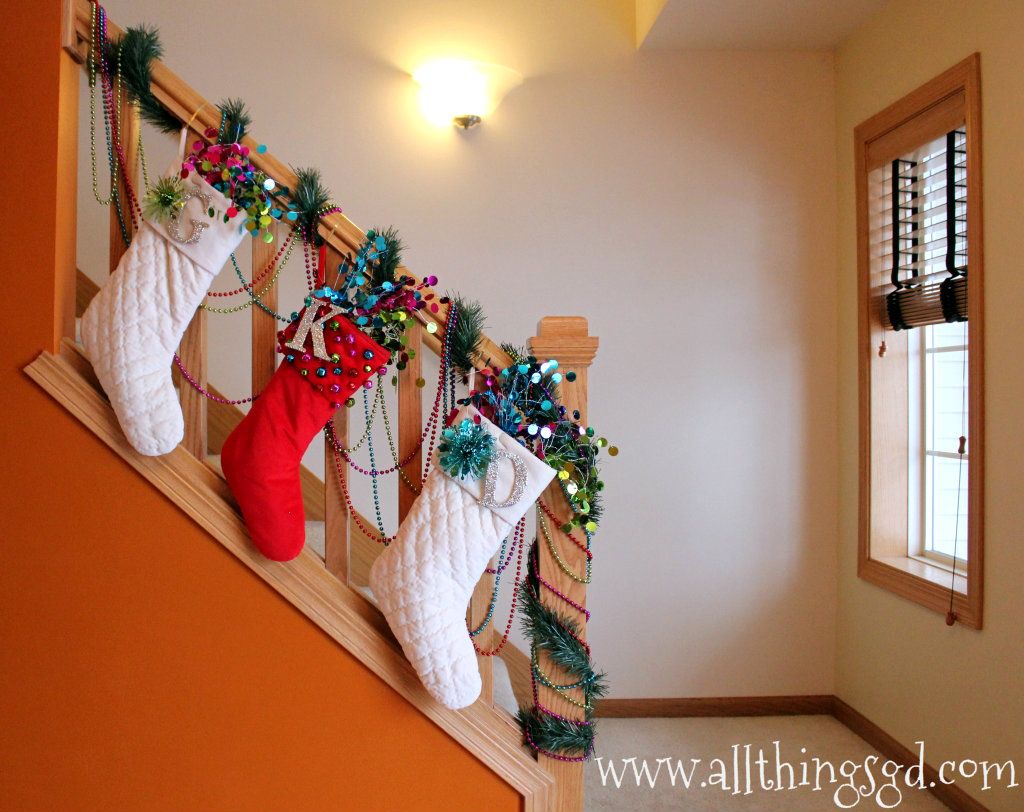 Christmas stockings were meant to be filled, so I keep ours happy until Christmas Eve by stuffing them with fun and colorful confetti picks bursting from their tops!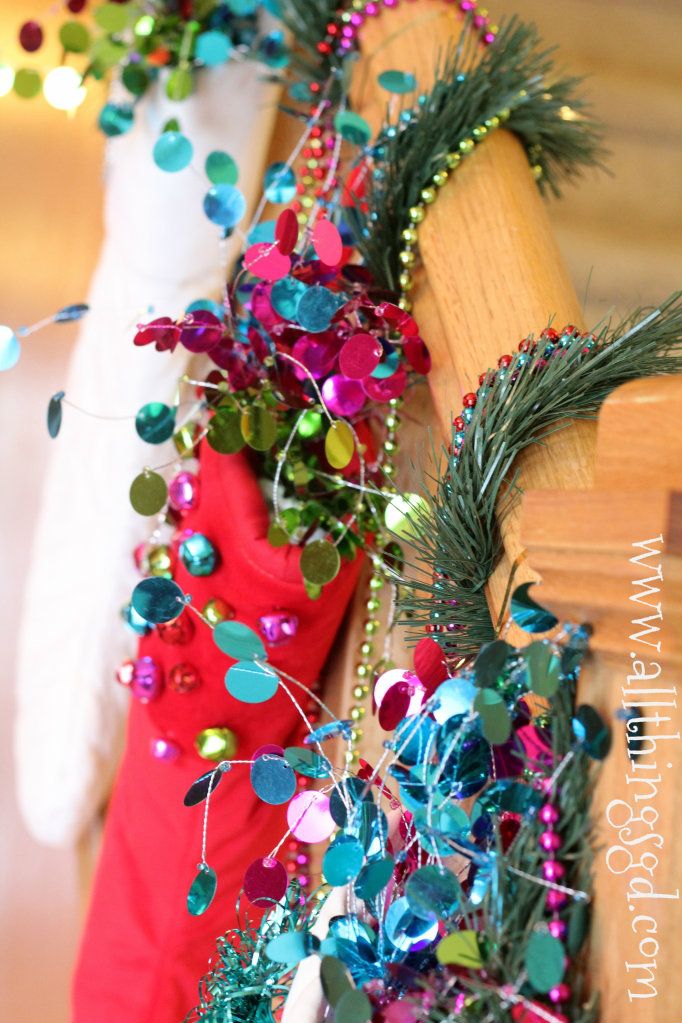 I hung our stockings on a Tuesday night after Kate went to bed, and the next morning she and Grandma Pam (who had just arrived) were both seeing them for the first time.  Kate, who is a lover of all things letters, sparkles, and Christmas was thrilled with the latest addition to our holiday-filled house!  As she admired the glittery letters that personalized each one Grandma Pam joined her prompting, "K is for…"
"Kate!" Kate shouted out with glee.
"And D is for…" Pam continued, but Kate just looked at her with puzzled eyes and a furrowed brow.  "Mommy," Pam explained as she and I both realized that in Kate's mind my stocking should have an "M" on it for "Mommy" instead of a "D" for "Dusty."
"G is for…" Pam asked, pointing to the last stocking.
"Gwen!" Kate shouted, naming her best friend at daycare, so pleased with herself that she "got" this one.
"And Grandma!" she continued.
"And Grandpa!"
"…and Guh-Daddy," I added with a laugh.
(We may need to look at switching up our monograms for next year.)
(Or adopting Gwennie.)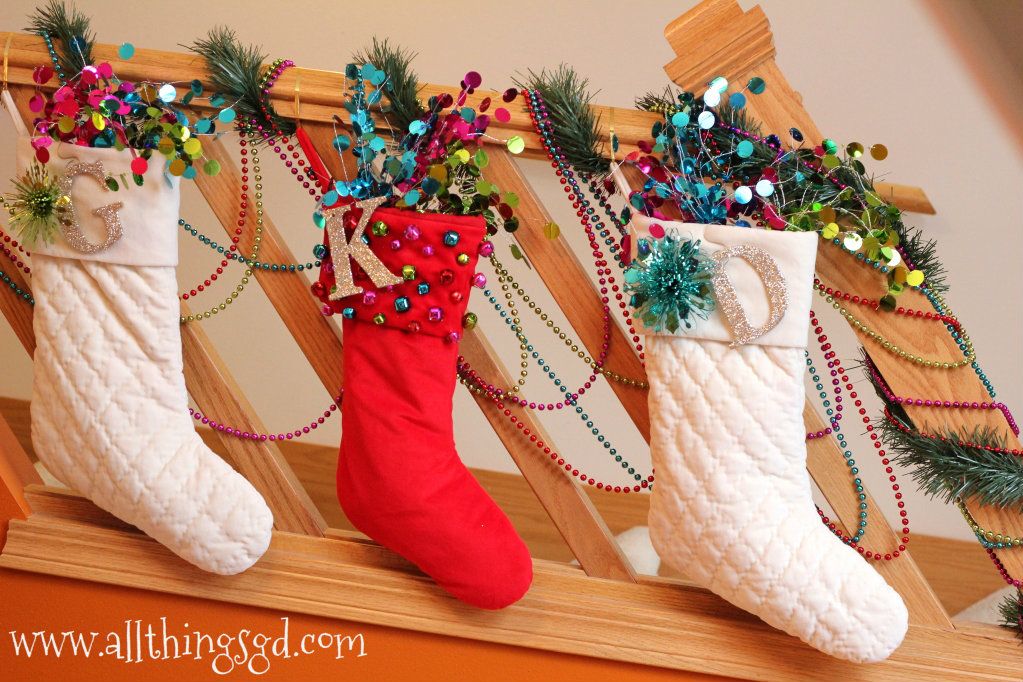 Our colorful stockings, personalized with our first initials.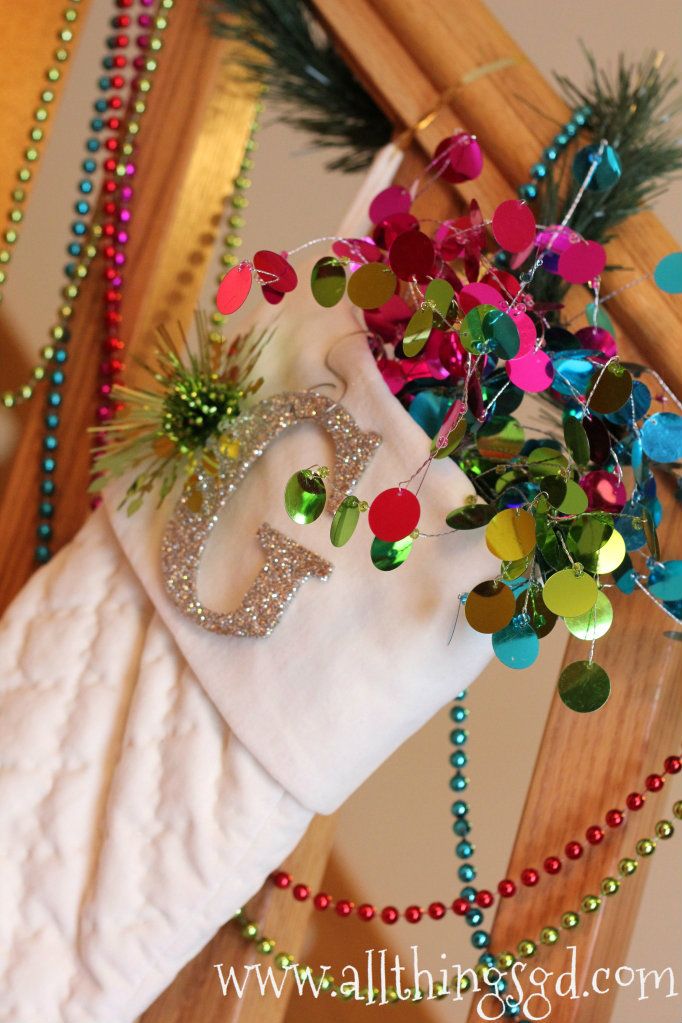 Close-up of Guh-Daddy's stocking.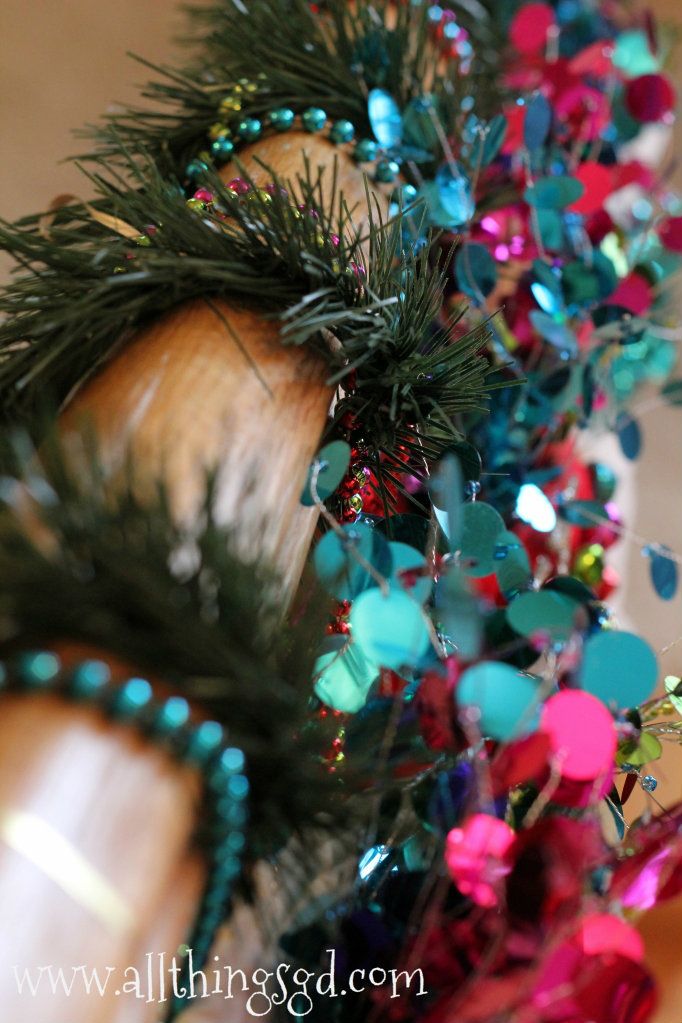 Garland around the staircase.
One last look from the front as we close the door on our entryway holiday decorations.  Stay tuned for even more of our 2012 Christmas decor, coming all this week!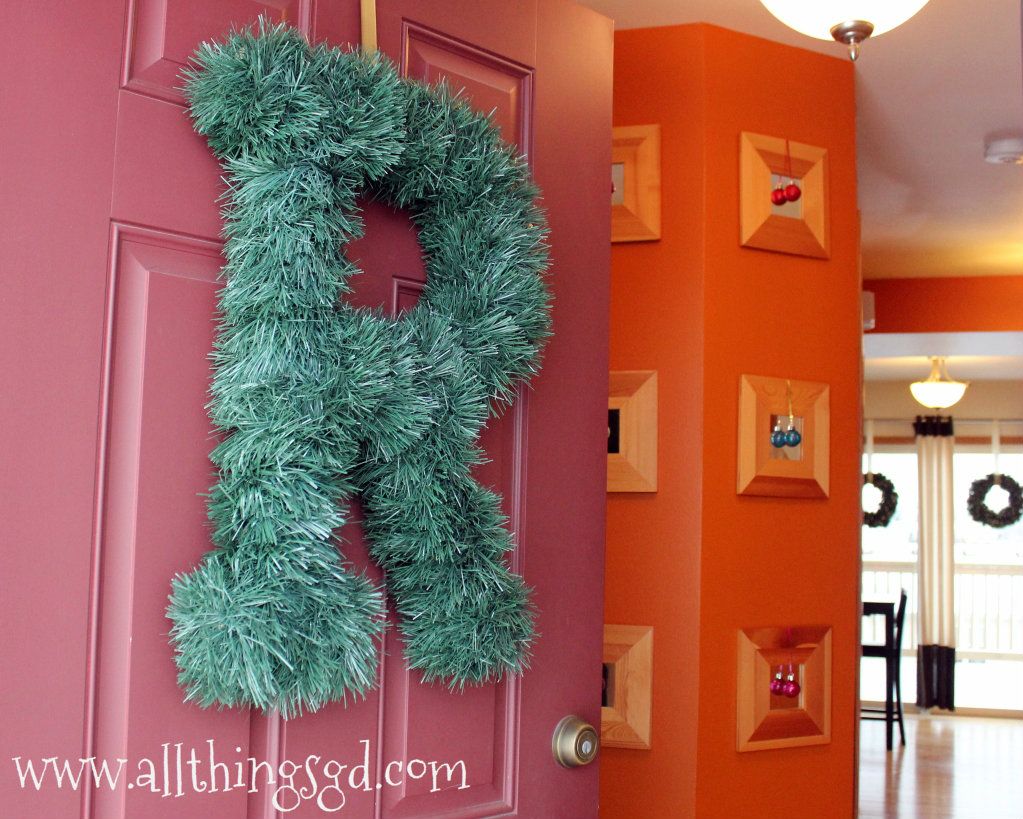 DIY Monogram wreath hanging on our front door.