Who doesn't love getting wine as a gift? It's a personal favorite of mine to both give and receive! So for my (pregnant) friend Jill's birthday last week I decided to give her a bottle of her favorite red wine which she'll soon be able to enjoy after that precious little baby arrives!
When it comes to wrapping a bottle of wine, your options seem rather limited–but here's one fun idea I came up with! My friend Steph makes these adorable wristlet key fobs and I decided to buy one for Jill: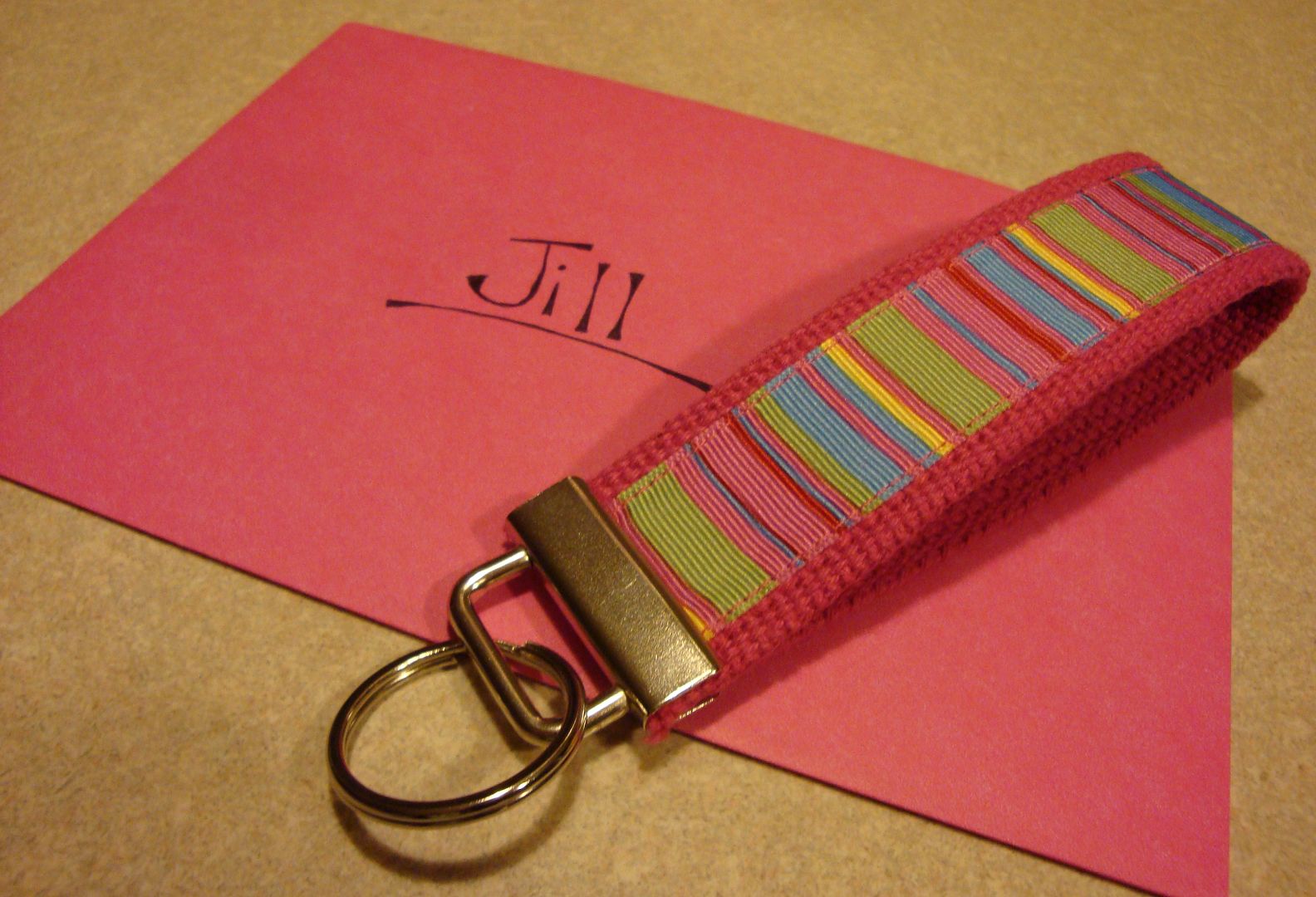 I wrapped her wine in tissue paper and cellophane, and then used the key fob to decorate the neck of the bottle instead of a ribbon: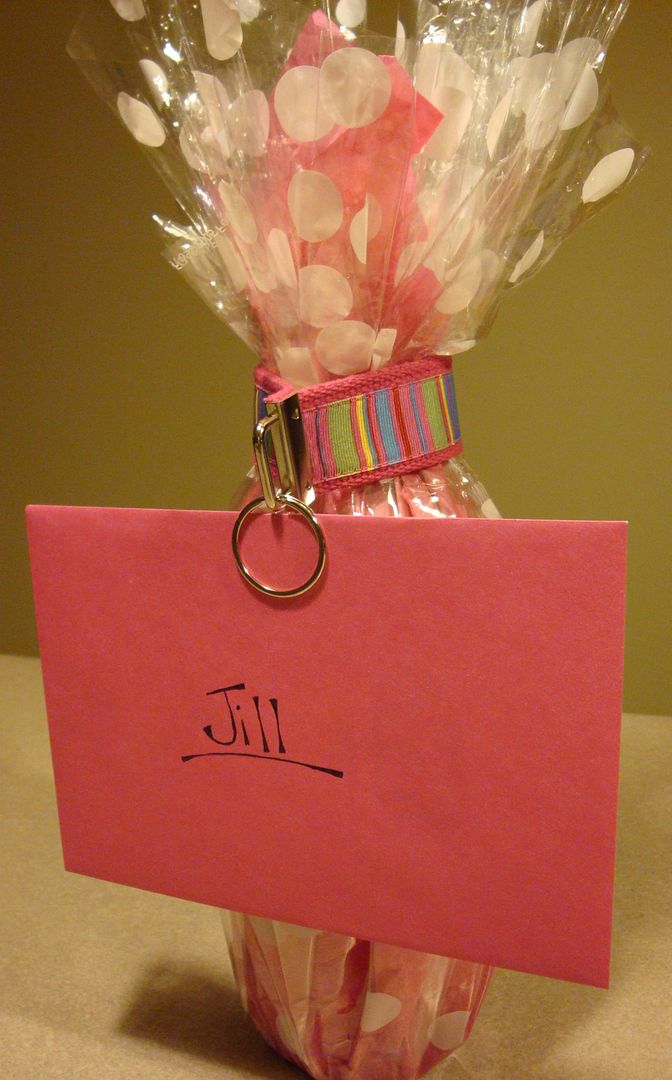 And the best part? The rings of the key fob make a perfect card holder!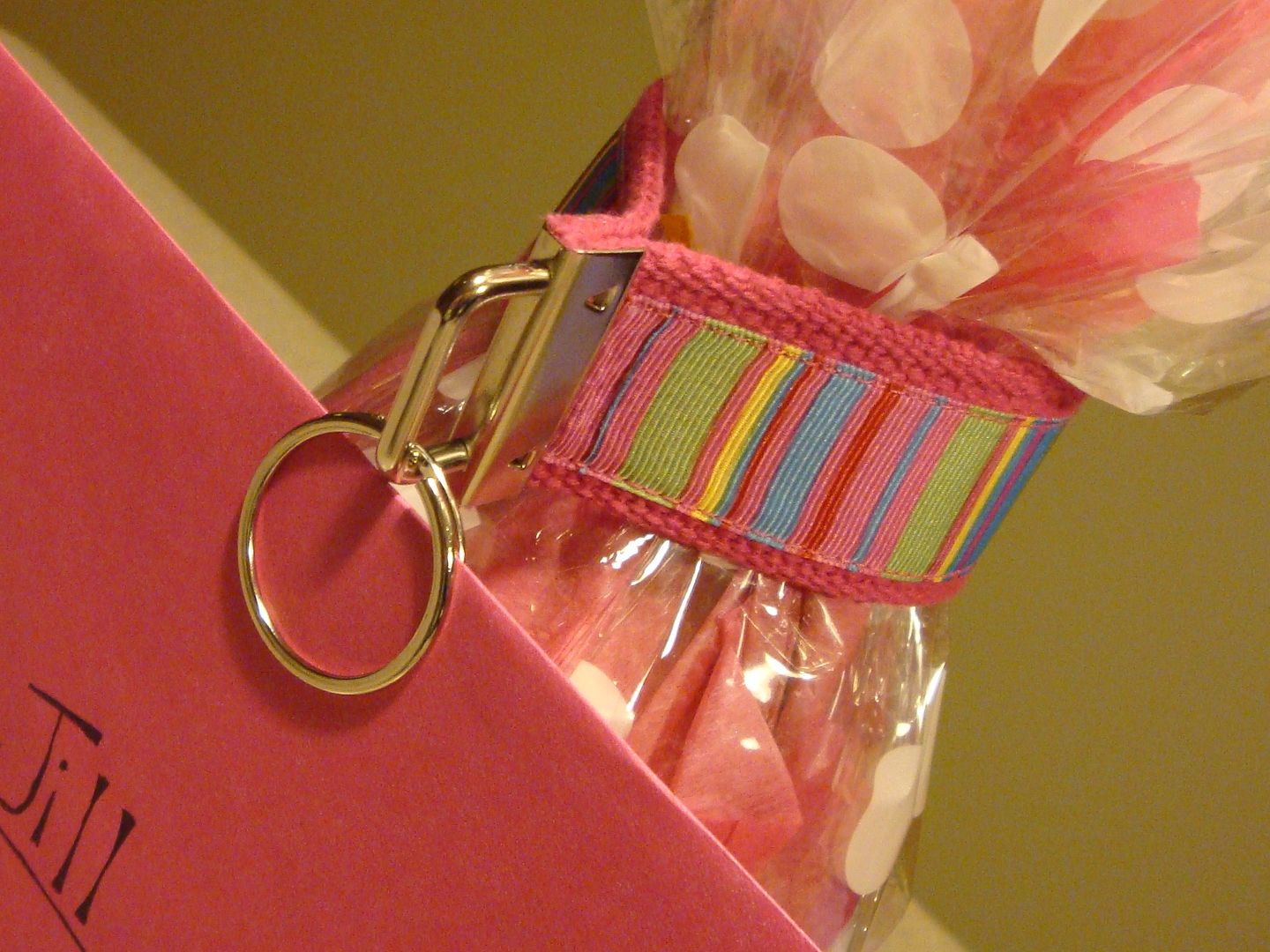 It's both pretty and functional!