1. My first Instagram Challenge!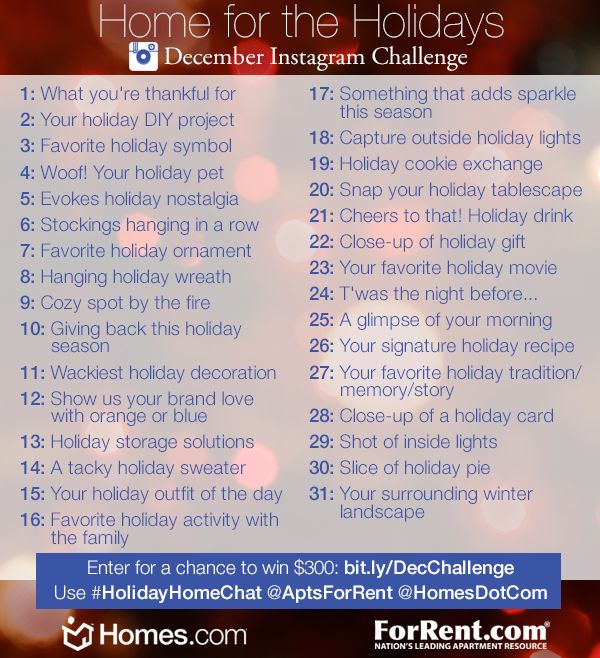 I participated in my very first Instagram Challenge last month and it was so much fun!  Hosted by the fabulous folks at Homes.com and ForRent.com, the rules were simple:  Each day of the month had it's own unique theme, and participants (like me!) could post up to three photos to Instragram per day with the tag #holidayhomechat to enter.  Entries were judged based on creativity/originality (35%), number of entries (25%), relevance to daily theme/follows contest instructions (20%), and presentation/image quality (20%).  The winner (chosen by a committee of judges) receives $300, and guess what – yesterday I found out that winner was ME!
(Insert booty shaking, fist-pumping dance of joy here)
Check out my Instagram account (username: allthingsgd) if you're interested in my entries, and search #holidayhomechat to browse all participants' entries.  Thank you Homes.com and ForRent.com for a fun month of iPhotography, Instagramming, and socializing!
2.  Speaking of Instagram…
(Note: Video contains explicit lyrics.)
If you're familiar with Instagram you have to check out this hilarious "Look at this Instagram" – a paroday of Nickelback's "look at this photograph" song.  After being glued to my Instagram account over the past month I found it especially entertaining!
"It's such a thrill to add a filter…Lo-Fi, Lo-Fiiiiii."
3. EOS Lip Balm
EOS Lip Balm – or as my friend Katie (who introduced me to this product) likes to call it, "boob balm" – is the cutest, funnest, and hardest working little item in my handbag!  This super-smooth lip balm, packed with shea butter and Vitamin E, is made with 100% all-natural ingredients and is 95% organic.  Plus it's paraben-free, petrolatum-free, and phthalate-free. I'm not quite sure what all those words mean, but I'm pretty sure that if I can't pronounce it I don't want it on my lips!  Get yourself one of these cute and delicious little lip balms and just try to resist busting it out every five minutes!
4.  Baby news!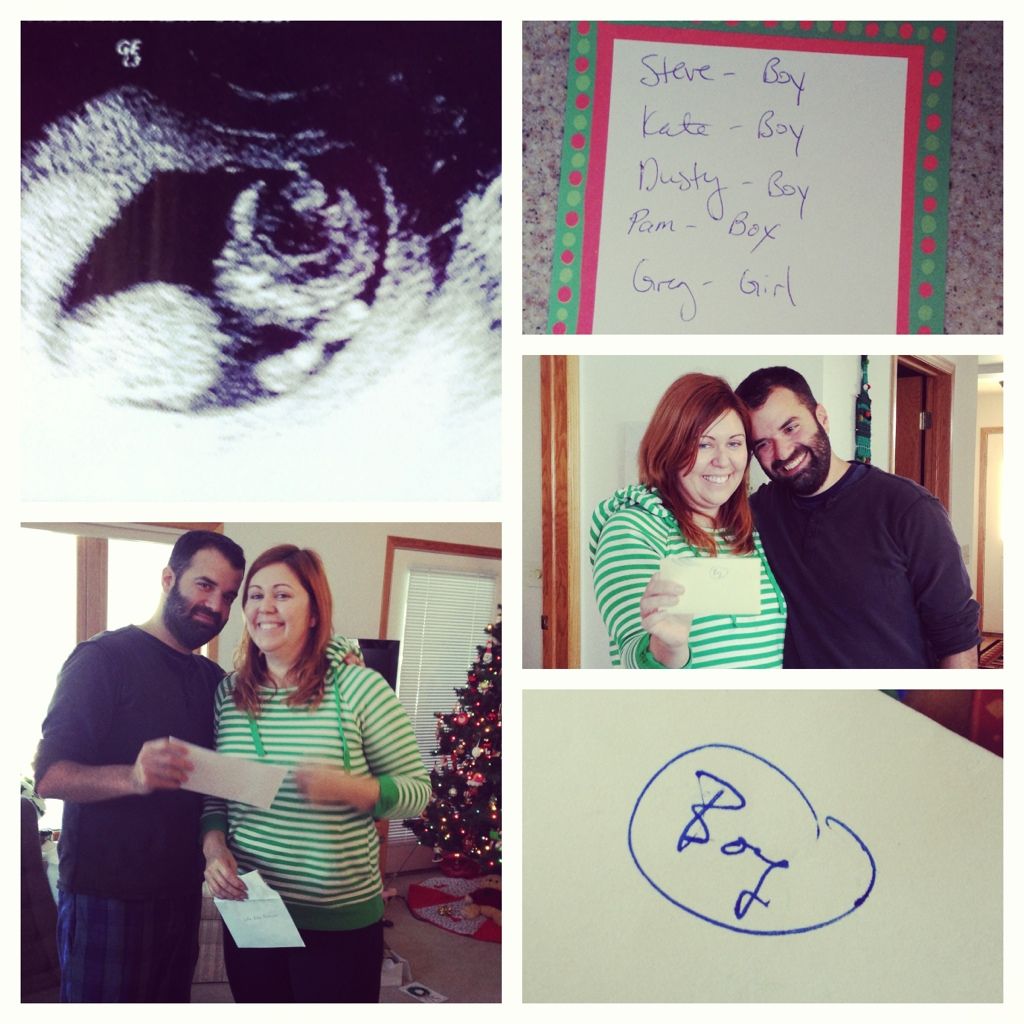 My sister-in-law Lesley and her husband Ben – expecting a BOY this summer!
G's sister Lesley and her husband Ben arrived in town from Seattle the weekend before Christmas, and we got our surprise of the year to find out that Lesley is 15 weeks pregnant!!
Due to genetic testing they opted for, they already know that their precious little baby is looking perfectly healthy – AND they could determine the baby's gender already! They had it written on a piece of paper and sealed in an envelope, and on Christmas morning they opened it to discover we're having a BOY!  Hearing all of this wonderful baby news was the highlight of our Christmas!
5. Remote start for my car!
Remote start for my car – my other favorite gift this Christmas!
G surprised me on Christmas Eve morning with remote start for my new ride!  Now on those sub-freezing winter evenings before I leave the office I can remote start my car from my desk, wait a few minutes, and come out to a roasty, toasty, well-heated and defrosted car – truly a luxury for this Wisconsin girl!
That's my list for this month!  What were some of your things loved in December?