It's been awhile since I've done a 2008 Parade of Homes post and I still have many more homes to show you before the 2009 Parade of Homes begins! Time to get back to it. Starting with this transitional home built by Madison Homes. Located in the swanky Blackhawk Neighborhood of Madison, WI, this 2-story, 5 bedroom home features a 2-story great room with 2-sided gas fireplace, finished lower level with wet bar and theatre room. And my favorite part of the home–a 3-season enclosed cedar porch, complete with wood burning fireplace.

2-story great room, located in the front of the house just left of the entryway.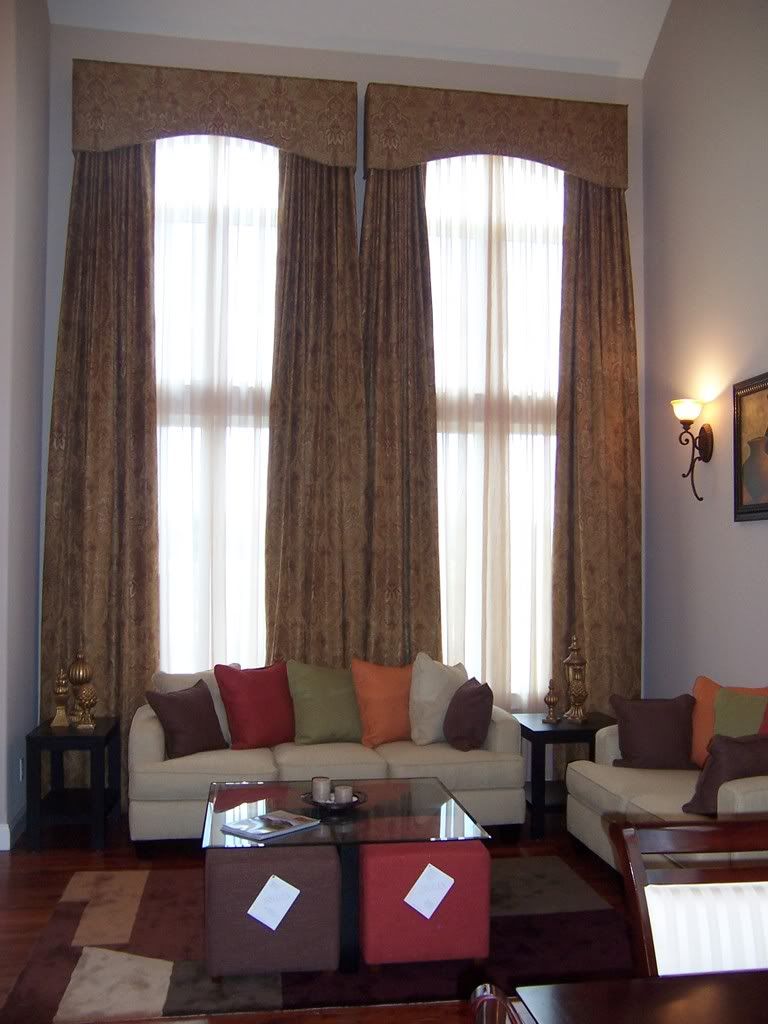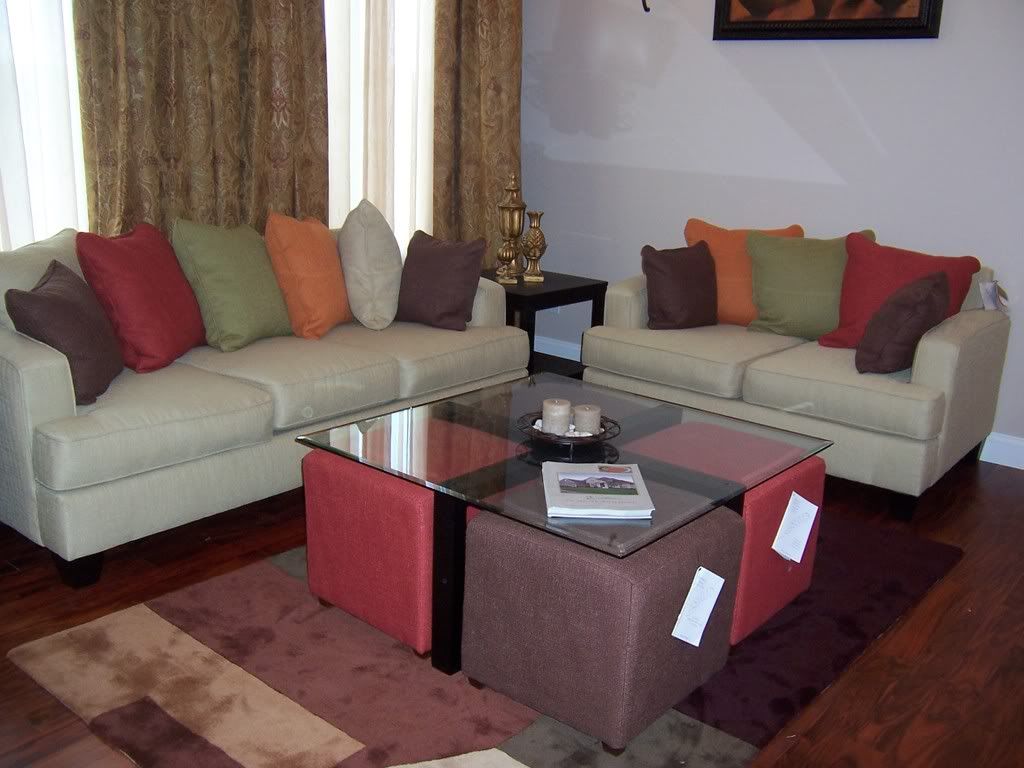 I thought this tiled bowl sink in the powder room was neat. I like how it's suspended off the floor: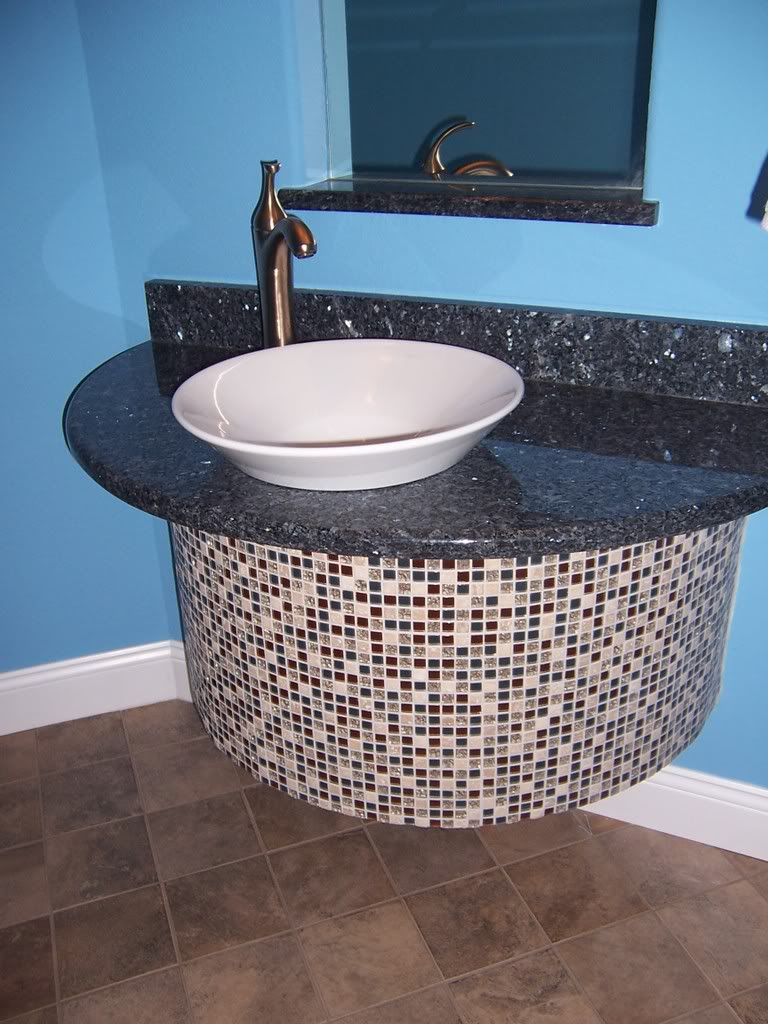 Beautiful kitchen backsplash: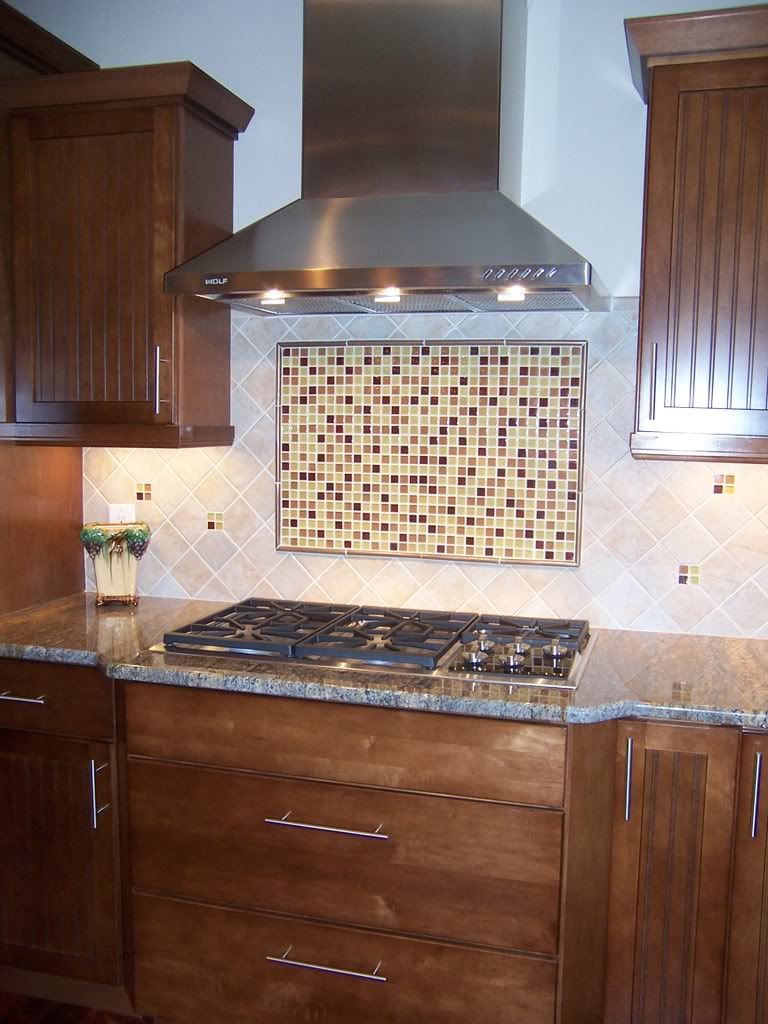 And my favorite part of the house–although seeing these pictures make me long for summer even more than hearing our forecast for tomorrow is a high of -7°F. Yes, you read that right. A high of negative 7°F. And that, of course, is not even factoring in windchill. And if you don't know what "windchill" is, consider yourself lucky. And never move.
But I digress… Back to this beautiful 3-season cedar porch, complete with wood burning fireplace. It was hard to get a picture that did it justice while hoards of other POH tourists were elbowing their way into this screened-in beauty, but I did my best!
A fireplace to heat you up, and a ceiling fan to cool you down. Throw in a wet bar and I could live here: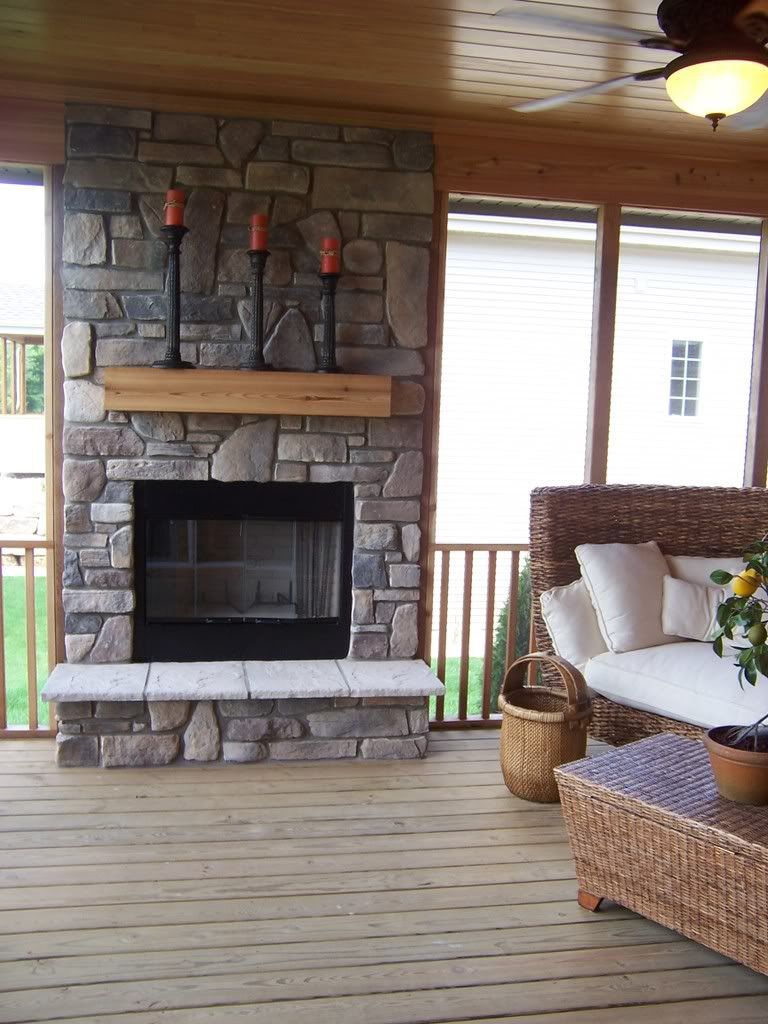 The outdoor sofa in this space was ENORMOUS! I had my friend Jill kick back and relax on it so you'd have an idea of how big it really is.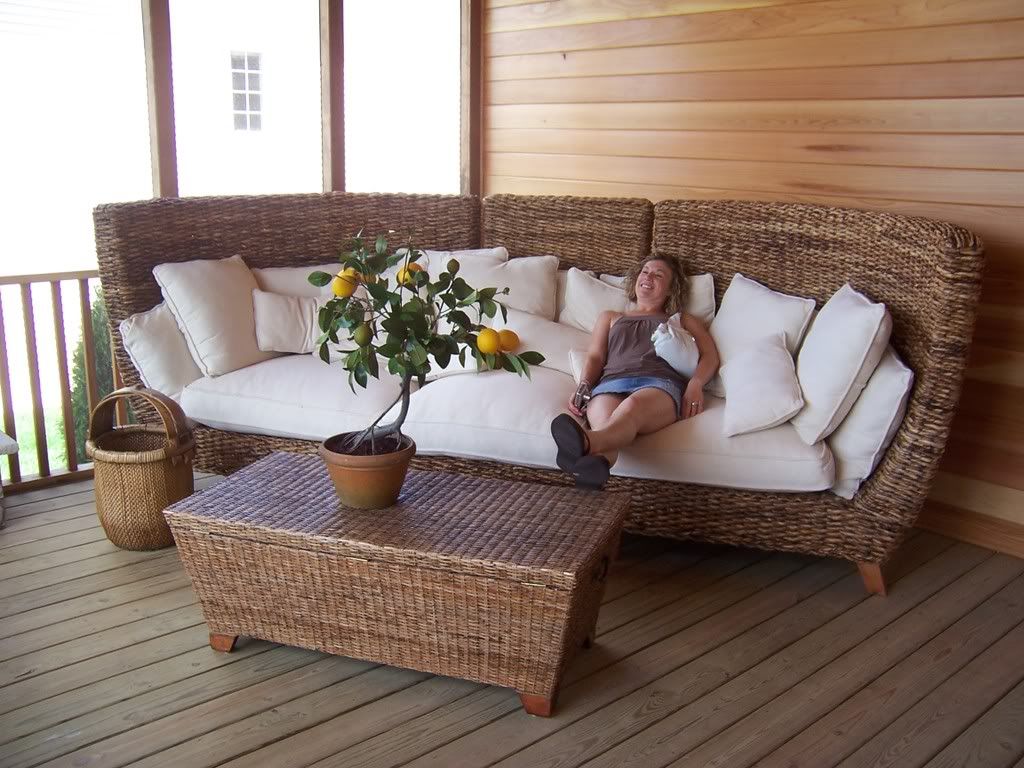 Fireplace, fan, comfy ginormous sofa, lemons for my tequila gimlets–come spring I may be making this sun porch my new home.
Related Posts:
Parade of Homes–Fabulous 2-Story Living Room
Parade of Homes–Neat Sliding Doors
Adorable Black & White Guest Room