Too hot to light a campfire at your summer party?  Then these s'mores bars are for you!  Make them up ahead of time and keep the lighter fluid, gooey skewers, and fear of burning down the house at bay!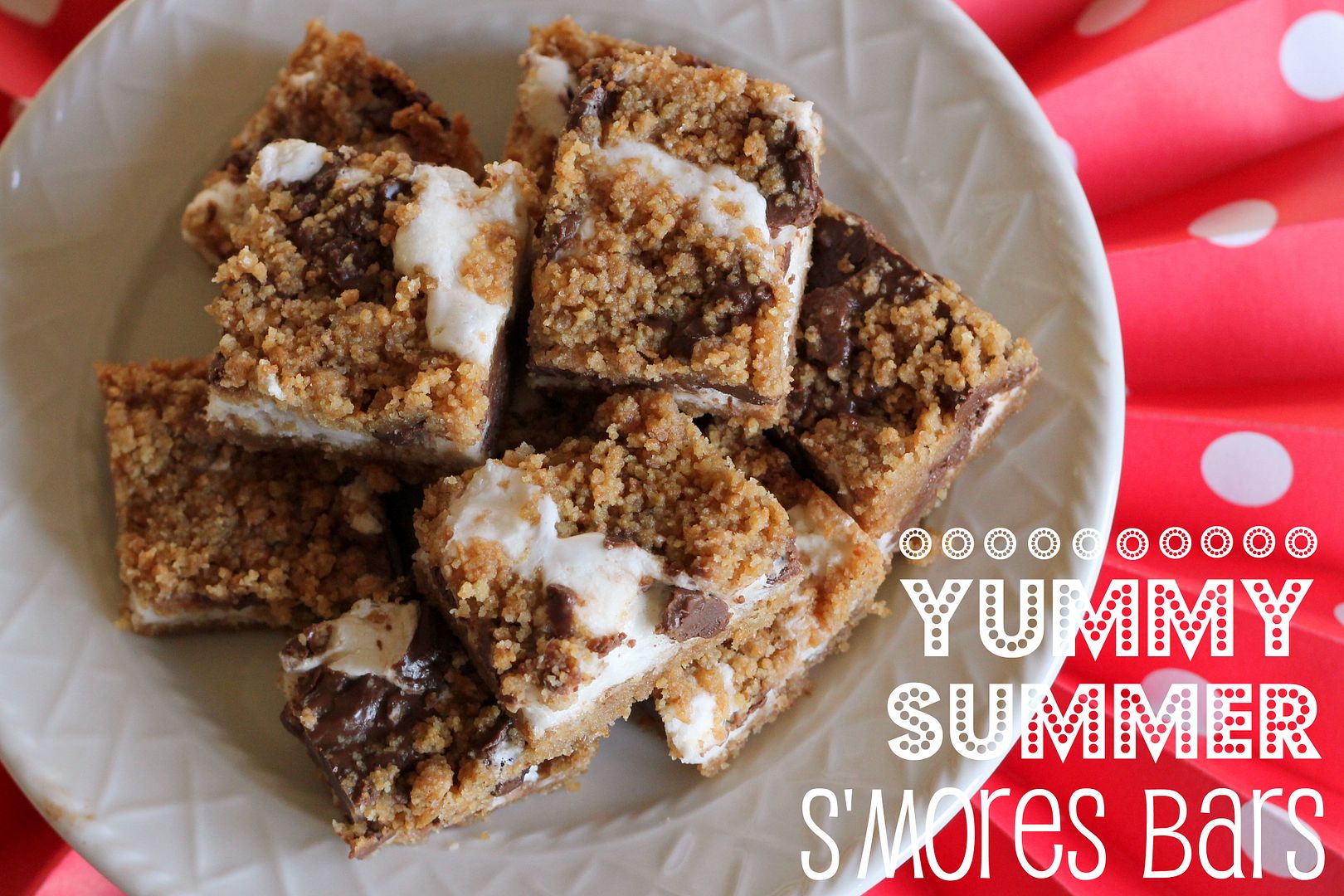 Ingredients
3 c. graham cracker crumbs
3/4 c. butter, melted
1/3 c. sugar
3 c. miniature marshmallows
2 c. chopped Hershey chocolate bars
Directions
Toss graham crackers into a food processor (or use the good old plastic bag and mallet trick) to turn your crackers into 3 cups of crumbs.  Stir in melted butter and sugar.  Press half of this mixture into the bottom of a 13x9x2″ pan to form your crust.  Sprinkle with marshmallows and chopped chocolate.  Top with the remainder of your crumb mixture and press down firmly.
Bake at 375 degrees F for 10 minutes.  Remove from oven and carefully press the top down with a spatula.  Cool completely (I cooled and then refrigerated mine) and then cut into small squares.
My Notes
I made my s'mores bars using chopped up homemade marshmallows I made for this year's Fourth of July party and I think they made the bars even better!  You can find the recipe I used for my homemade marshmallows at one of my favorite food blogs: Our Family Eats.  Give them a try – they're even easier to make than you may think!
After reading reviews for this recipe it sounded like you may want to increase the crumb mixture by half (or even double) if you use the pre-made graham cracker crumbs out of the box.
Let me know if you make these – I'll be coming to your house!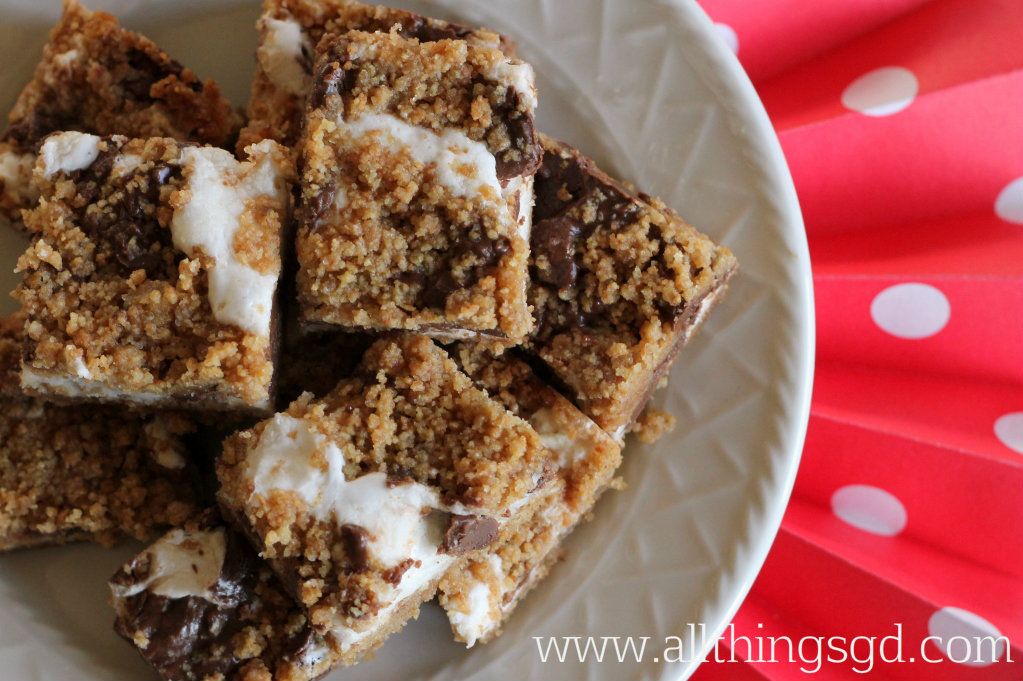 Yummy Summer S'mores Bars