A year ago I shared our kitchen calendar command center – a system that continues to keep our schedules organized and our lives running smoothly – and now I've added to it!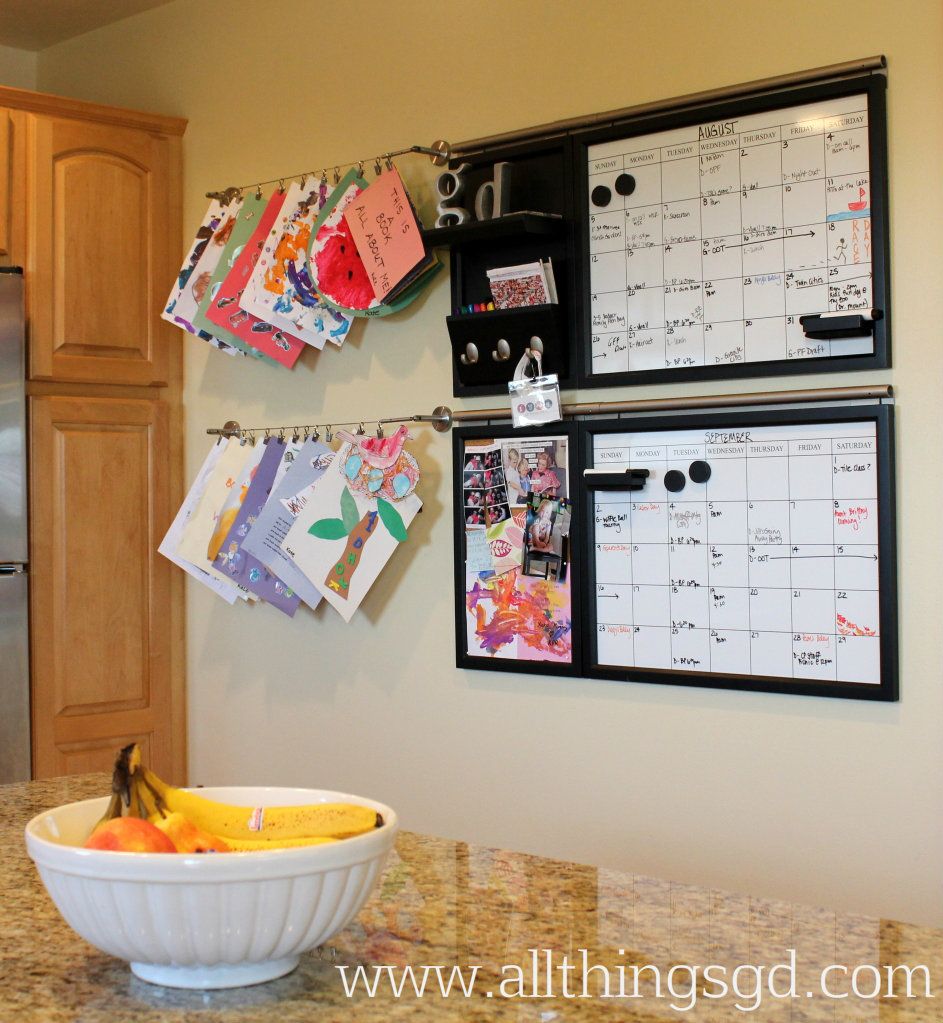 Between finger painting and sticker collages at home, and countless art projects completed at daycare, taping Kate's masterpieces to the front of the refrigerator just wasn't cutting it anymore.  I needed a practical and stylish solution for keeping all her fun artwork on display in an organized fashion, and a recent trip to IKEA provided just what I needed.
Using two sets of IKEA's Dignitet curtain wires and one package of Riktig curtain clips, we now have the perfect spot to keep dozens of Kate's art projects on display!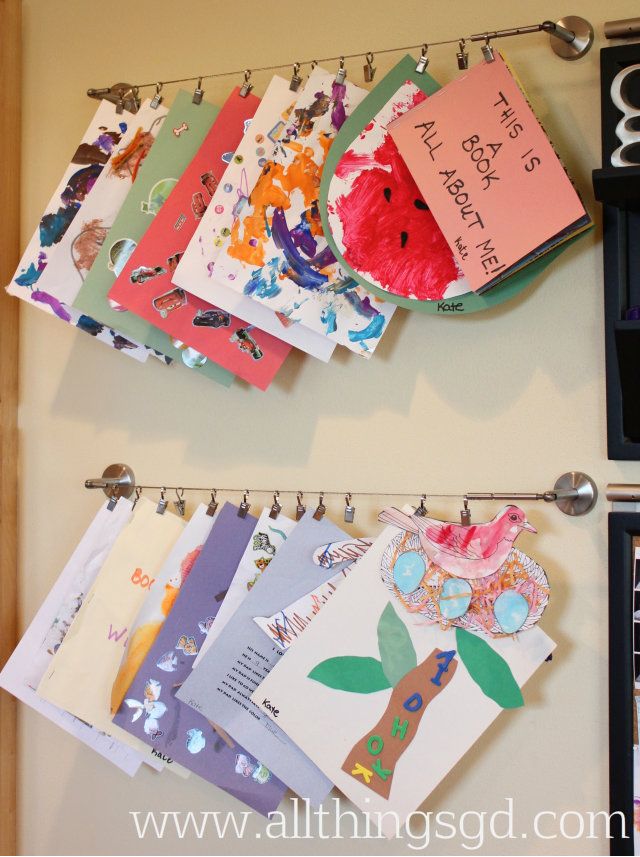 Children's art display using curtain wires and clips.
Kate loves seeing all her fun art work showcased on the wall!  She'll often ask us to clip new projects up when she brings it home, or take something down so she can play with it (like the homemade jellyfish art project she's holding in her hand).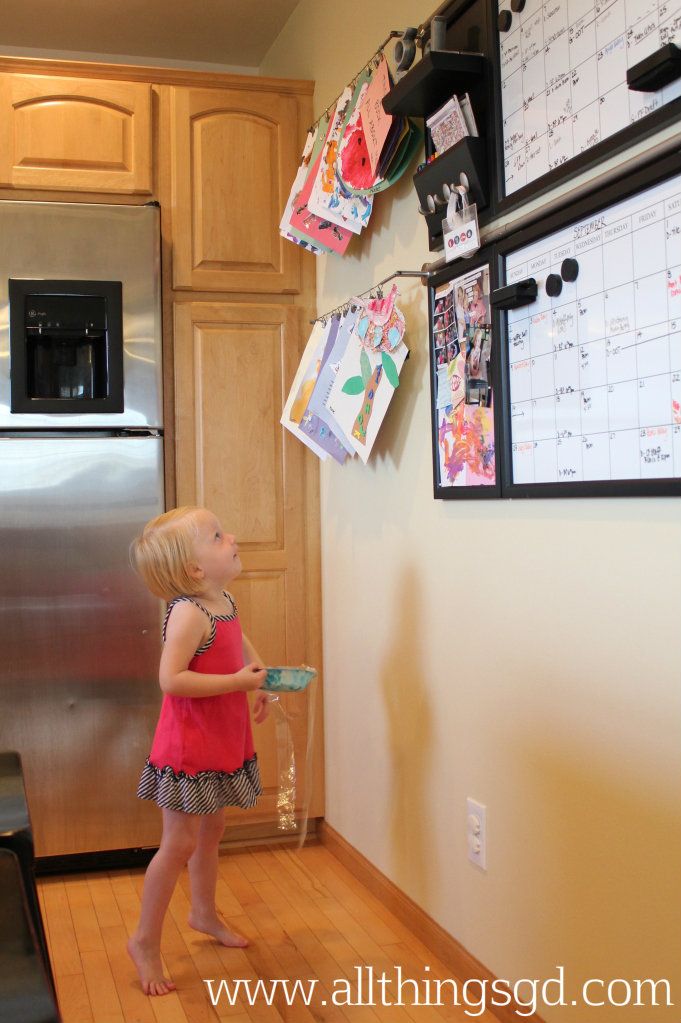 Kate: 31 Months
One of our favorite art projects Kate has brought home from daycare so far is this "I Love My Dad!" drawing and worksheet, given to G for Father's Day earlier this year.  Her daycare teacher did a little interview with her, asking her questions about her Daddy, and filled in the blanks with Kate's response.  Can you see her response to the sixth question? (Click on the picture to enlarge.)  G and I are still laughing about that one!  At only 2 1/2 years old she already has her daddy pegged!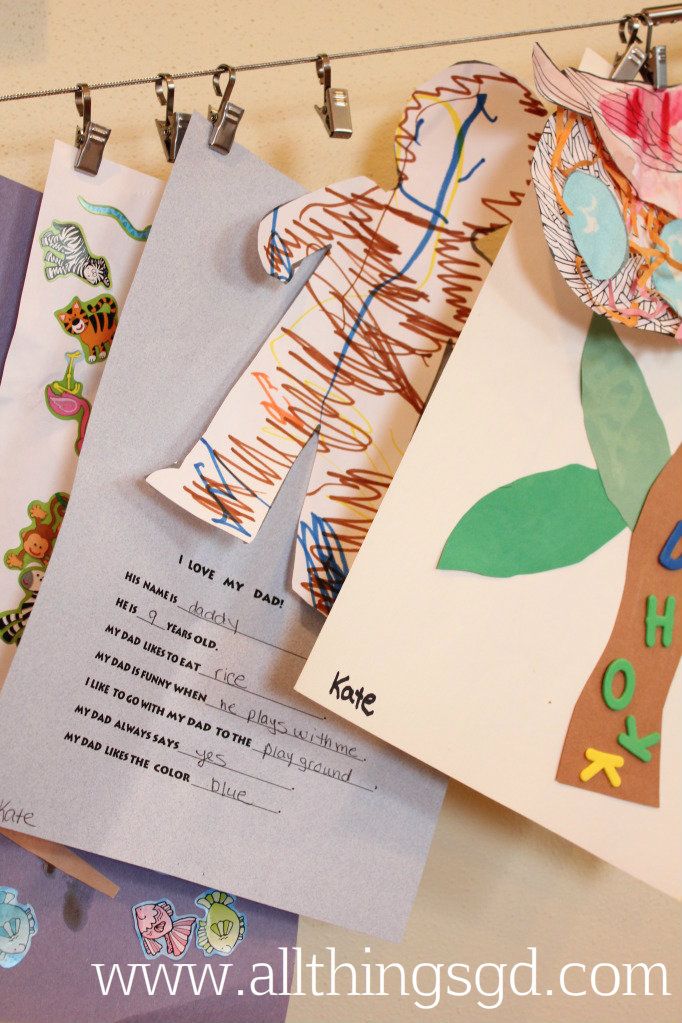 Kate's Father's Day gift to G this year.
I hate clutter, so the thing I especially love about Kate's new art display is that it showcases nearly 30 of her proud projects for us to enjoy and guests to see . . . without taking over our entire kitchen.  See for yourself!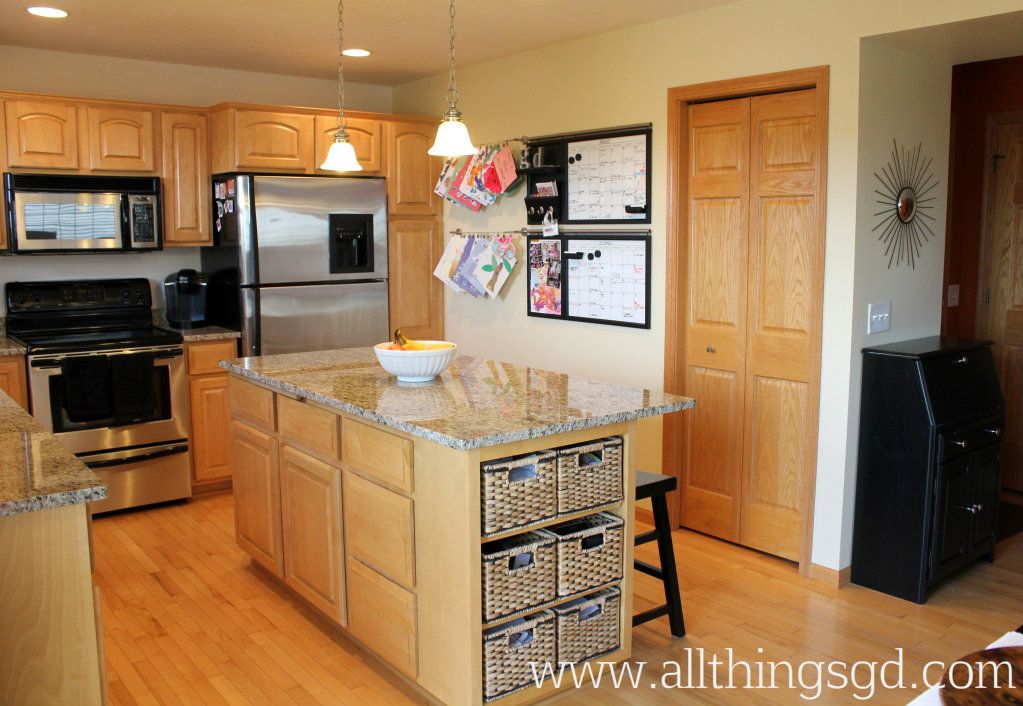 Nearly 30 pieces of children's artwork on display – without taking over the kitchen!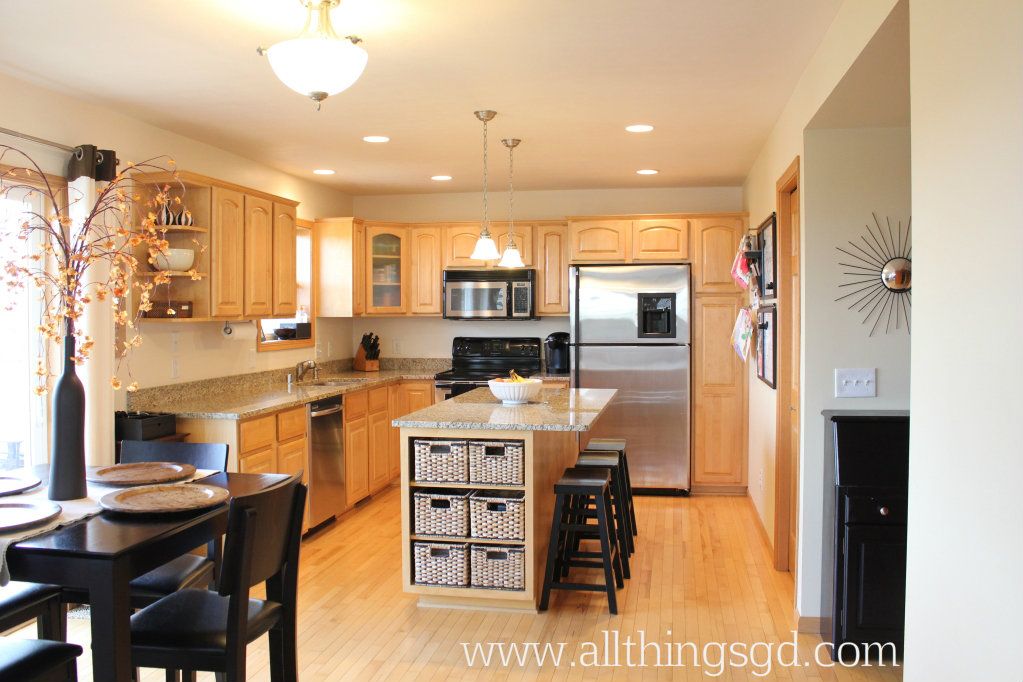 Our little artist, dancing with her jellyfish!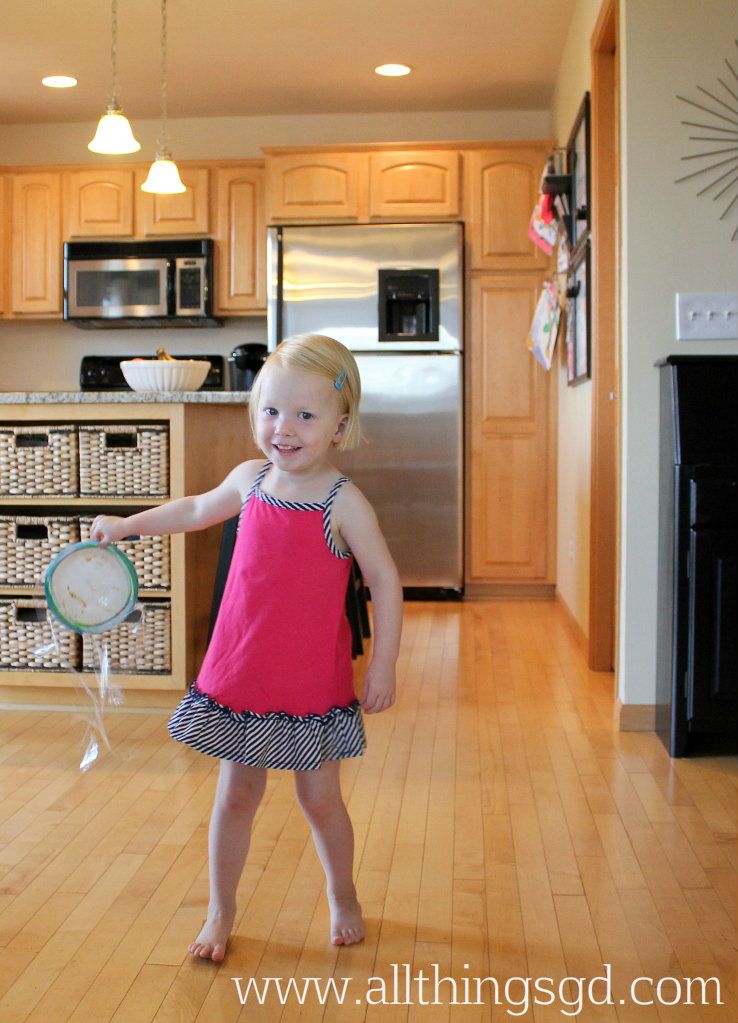 Kate (31 months) dancing in the kitchen with one of her art projects.
How do you keep your child's artwork on display (and under control)? I'd love to hear your ideas!