Kate's classic egg salad lunch (served in a bowl instead of in a sandwich since she doesn't like bread) packs some extra protein (and a little sweetness) with a side of homemade trail mix: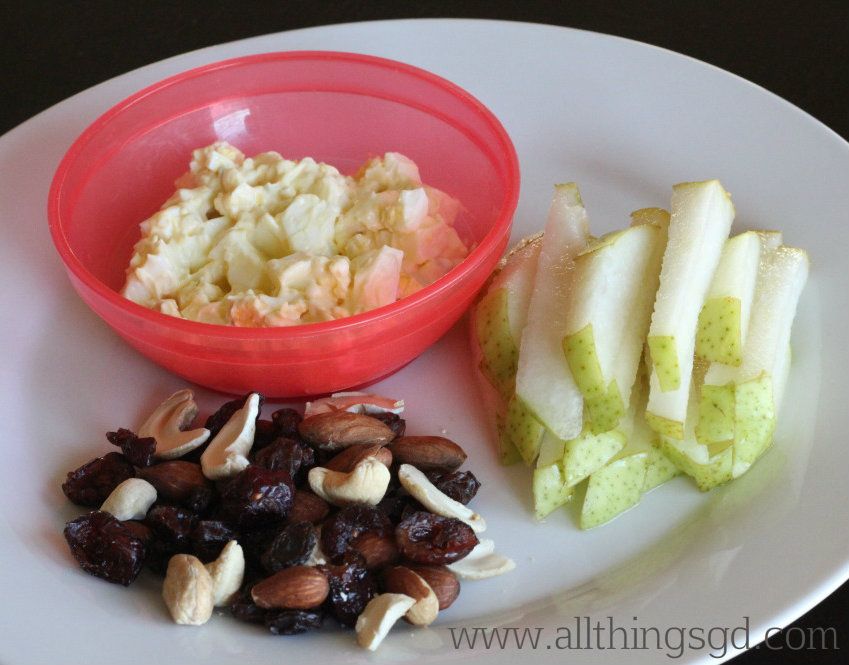 1.  Egg salad
2. A trail mix of almonds, cashews, raisins, and dried cranberries
3. Sliced pears
I need some more lunch ideas for Kate! What foods has your little one been enjoying lately?
Want to see what's on my plate?  Like All Things G&D on Facebook to find out!  I'll be featuring another one of my favorite work week lunches exclusively on my Facebook page tomorrow!