My friend Katie turned still-in-her-twenties and graduated with her master's degree recently.  Considering she's one of my favorite people* I wanted to do a little something special to celebrate her big month.
Katie's a bit of a coffee addict and one of her favorite java stops is a little cafe about two blocks from her office, called Lazy Jane's.  The thing about Lazy Jane's is that they're cash only – no credit cards, no debit cards, no pay-with-your-iPhone-app – just an honest to goodness little local stop with some of the best food and coffee in town.
Katie's afternoon caffeine fix costs her exactly $2.11 per cup, and keeping enough cash on hand at all times for this purchase is one of her top priorities. . .yet doesn't always happen.
Enter my gift idea: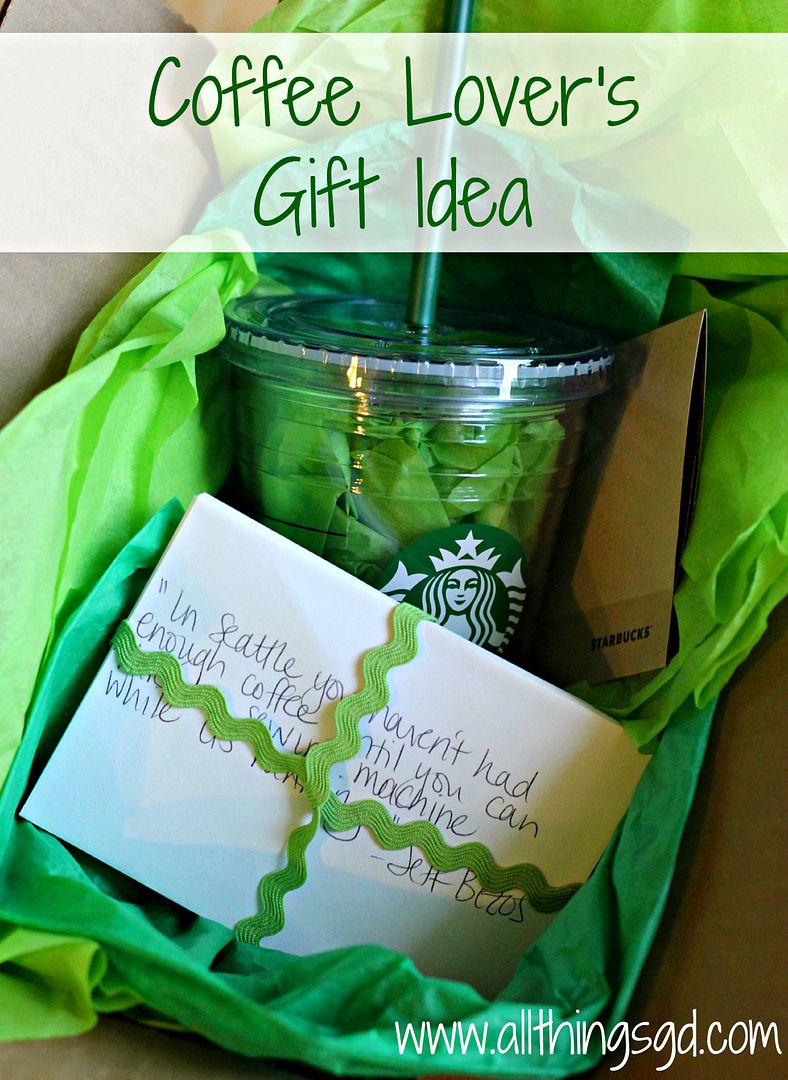 Coffee Lover's Gift Idea
I decided to hook Katie up with a month's supply of Lazy Jane's!  I put exactly $2.11 in enough individual envelopes to cover each work day of her month.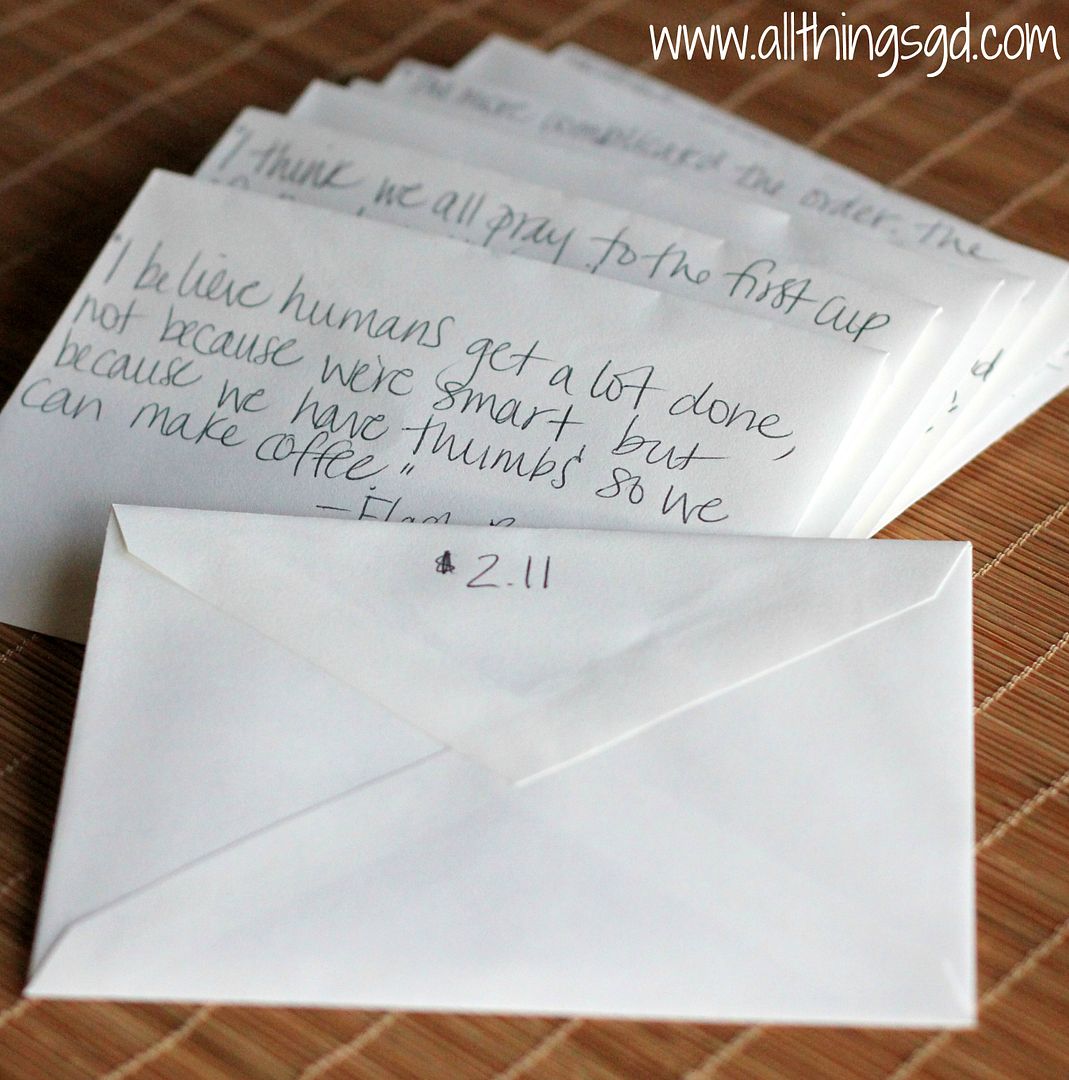 Envelopes with cash for exactly one cup of coffee and a unique coffee-loving quote.
For an added touch, I also wrote a unique coffee-related quote on the front of each envelope for her to enjoy each time she grabbed one.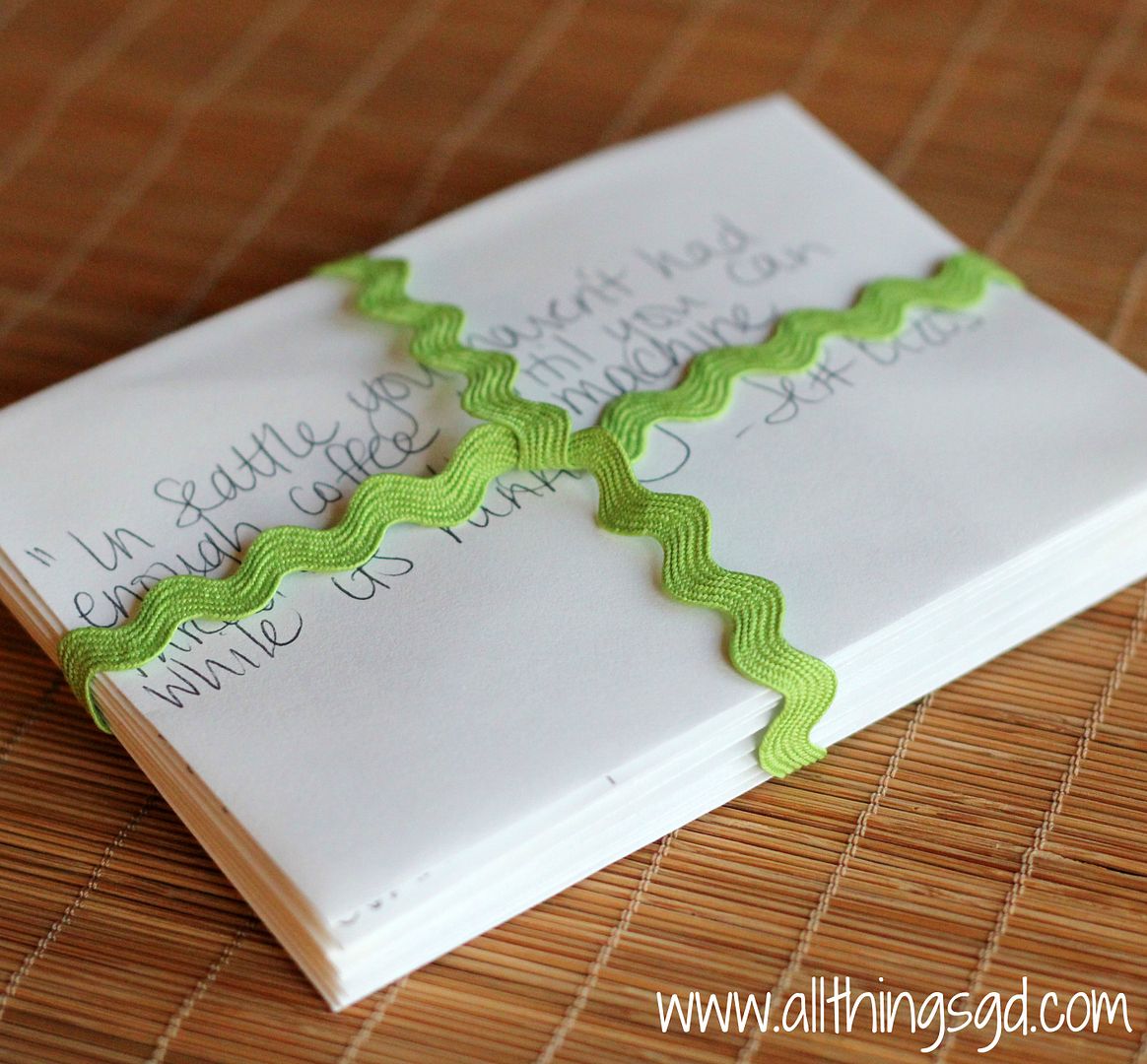 A month's worth of coffee, all tied-up and about to go through withdrawals.
As much as we love local, we do still love our Starbucks, so I also added a Starbucks reusable iced coffee cup and gift card to complete the package.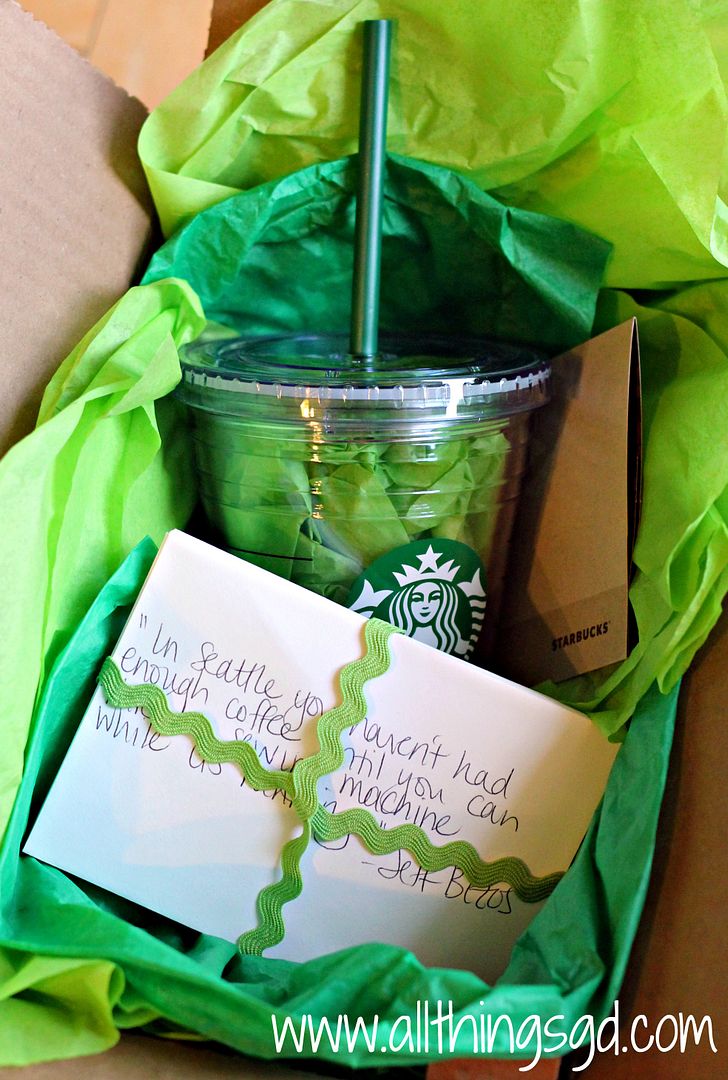 Got a coffee lover in your life?  Consider feeding their caffeine habit the next time they have something to celebrate!