After weeks of drooling over the gorgeous tile selections at The Tile Shop, taking a fantastic, hands-on DIY tile class, and diving into my own tiling and grouting adventures – it's time for my DIY kitchen backsplash reveal!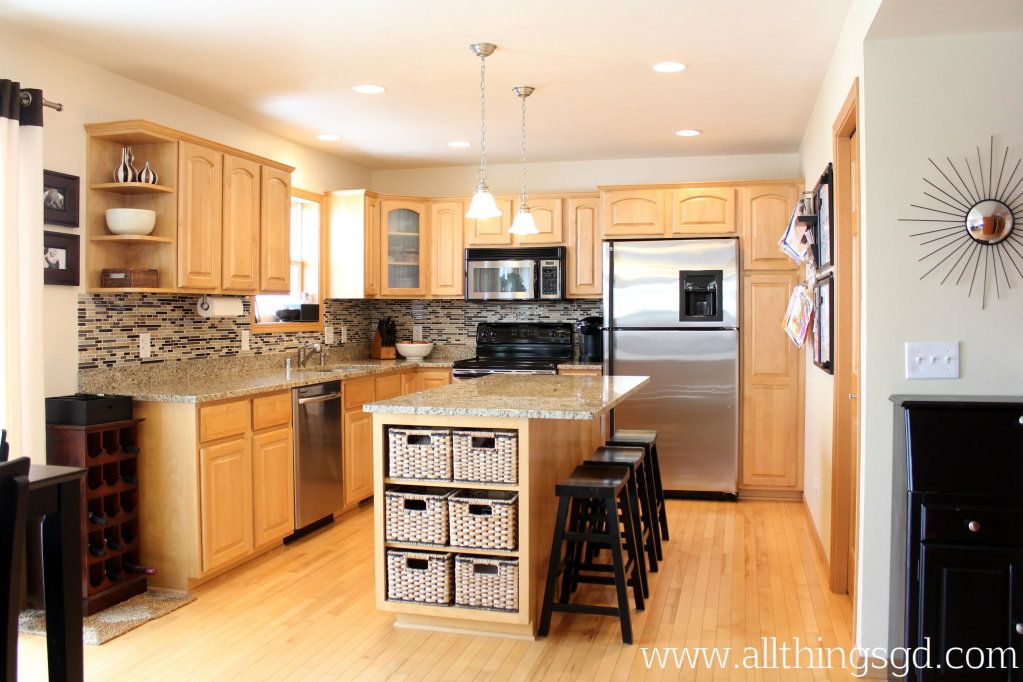 Our new kitchen DIY tile backsplash (click to enlarge)!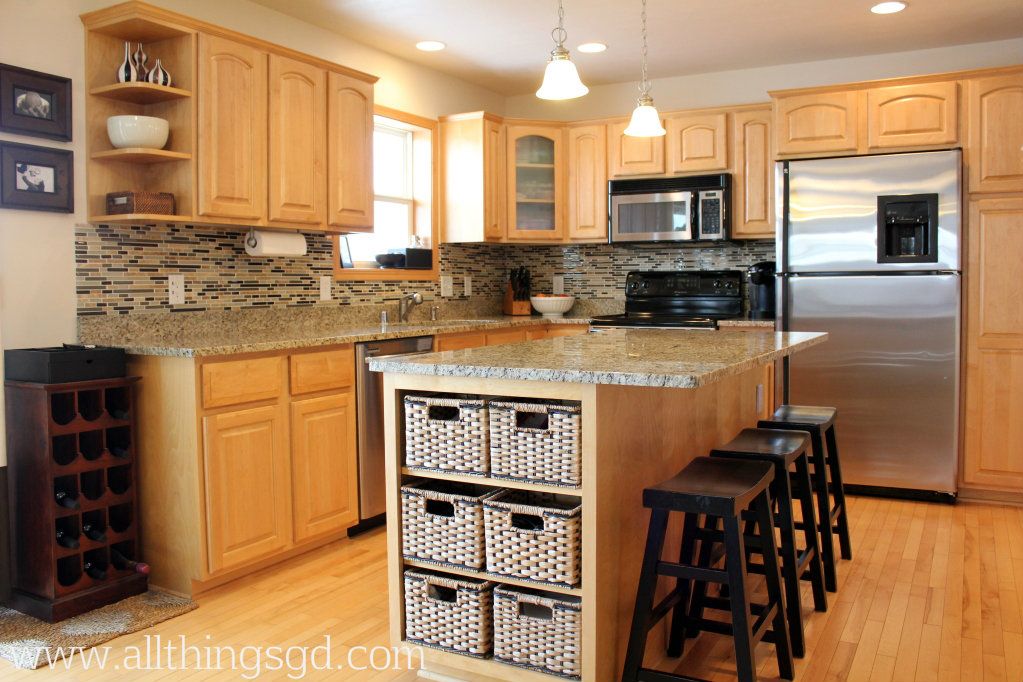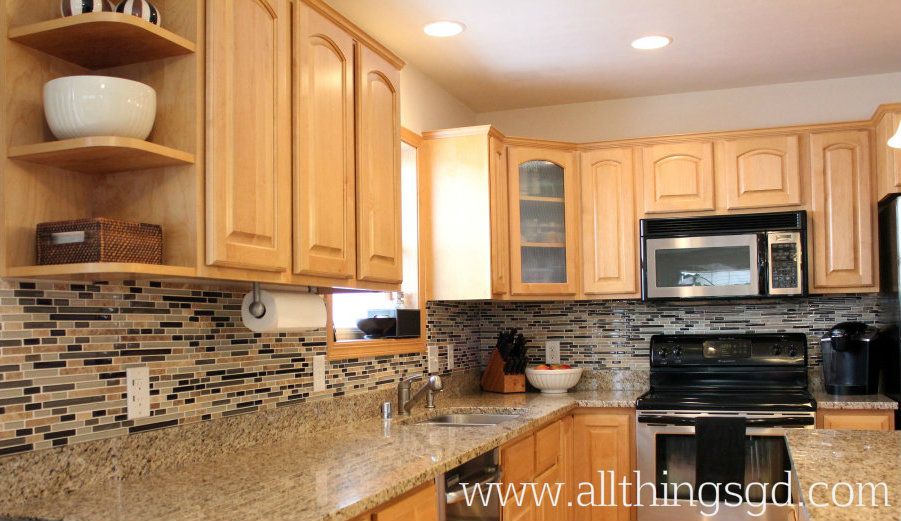 The tile is Riviera Beach from The Tile Shop – a mosaic mix of travertine stone and shiny glass.
I had a tricky spot at the end of my kitchen backsplash where the countertop and upper cabinets didn't line up.  I had to take my tile backsplash all the way to the end of the counterops, which meant it extended beyond the upper cabinets.  I decided to hang a couple of picture frames, tucked slightly into that nook, to help visually offset this: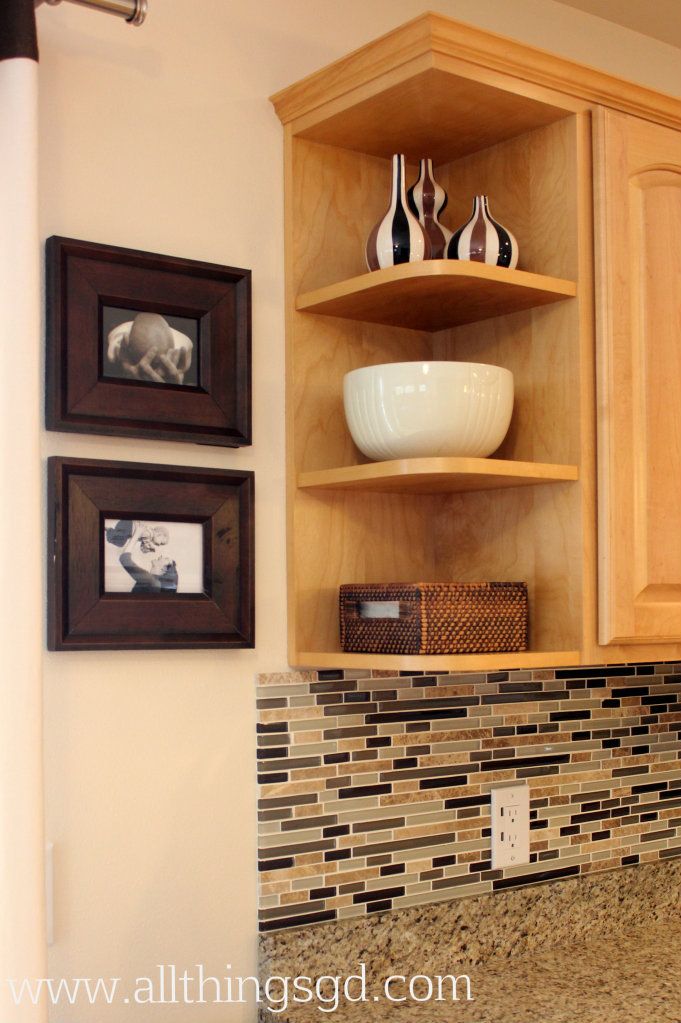 Managing a tricky spot where the counterop and upper cabinets don't line up.
While prepping the kitchen for tiling, G and I decided to get rid of the phone jack placed directly above the outlet on this end of the wall.   In additional "taking our kitchen into 2013" news, we decided to replace the standard outlet that was here with a USB outlet:
This thing is so cool!  It charges my iPhone and our iPods with no adapter needed – we just plug the USB port right into one of the two slots next to the outlet!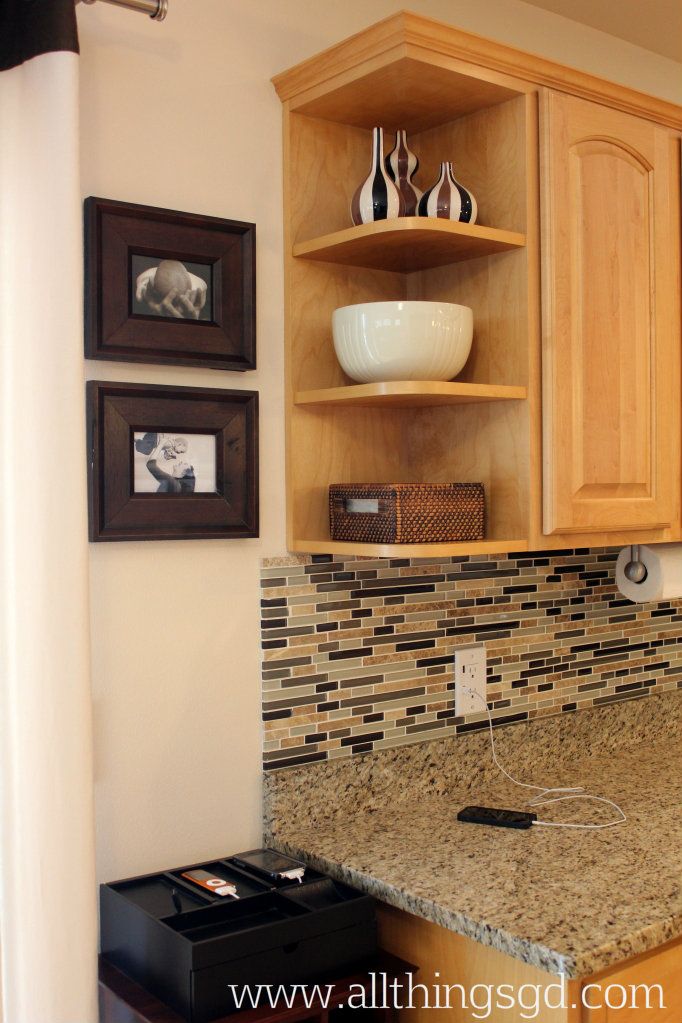 Our kitchen charging station
It blows me away to see what a difference our new tile backsplash has made to our kitchen!  I thought it looked great after we upgraded our countertops, but the depth and warmth of those gorgeous glass and stone tiles just takes it to a whole 'nother level!  Check out these before, during, and after pictures and see for yourself: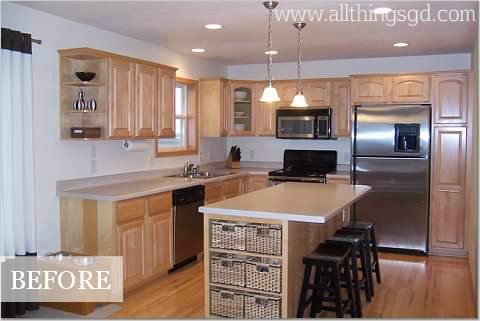 Our kitchen when we first moved in.
Our kitchen after we upgraded to new granite countertops in the summer of 2012.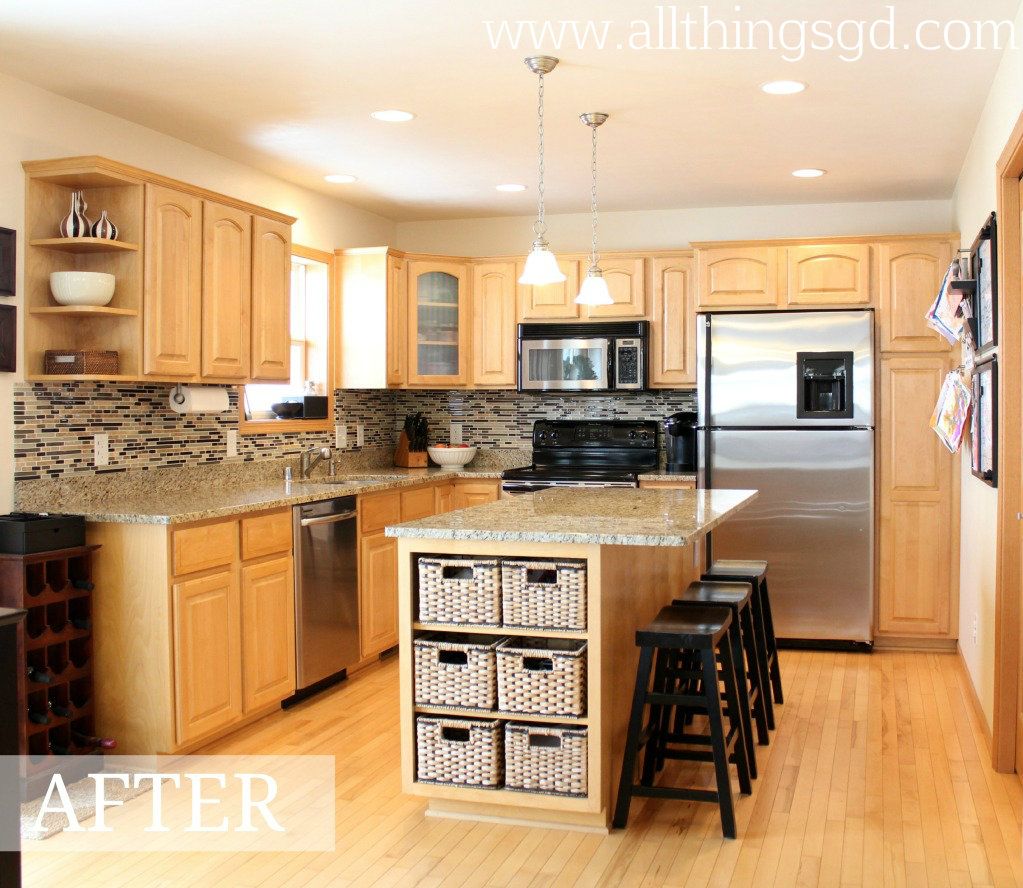 Our kitchen today, after a new DIY tile backsplash!
A great big, HUGE, thank you goes out to The Tile Shop!  It it wasn't for their help and guidance I'd probably be in the middle of a kitchen demo right now (ripping down my foiled DIY attempt), but instead I'm sitting in my kitchen, sipping wine and sighing proudly over this beautiful transformation.
(sip)
(sigh)
(smile)


Disclosures: The Tile Shop has provided me with products for this series, however, all opinions are my own. This post contains affiliate links.